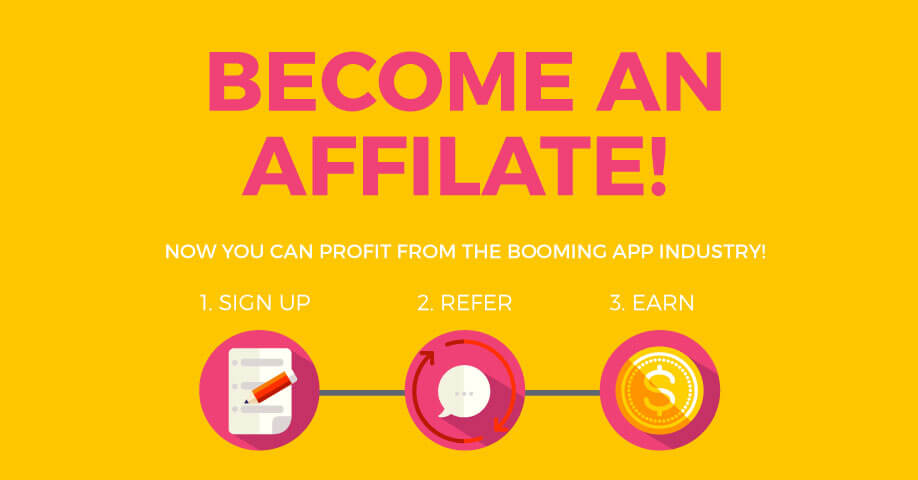 How does our program works?
Create a Sell My App Account and send traffic to any page on Sell My App while adding your account username to the end of the URL.
When a visitor clicks your referral link, signs up for an account and purchases an item or service via Sell My App, you will receive 10% of that person's purchase price. If they purchase something for $100 you get $10. If they buy a $600 item and service (reskin for example) you get $60.
By becoming an Affiliate, you agree to the Affiliate Program Terms.
View our affiliate terms & conditions here
Apply to our affiliate program
Do it:
Create SEO friendly blog posts or a guest blog to write about an area of interest that is related to the Item or service that you are marketing marketing.
Use your site or a social service to feature an item, using your referral link. This could be a post, a sidebar widget, or a tweet on Twitter.
Use targeted banner ads including banner ads to send traffic to the site. Banners will be provided upon request. Promote limited time discounts that we run on the limited offer section. Design a page or site that is unique in design and isn't going to confuse anyone about your purpose as an affiliate.
Don't do it:
Confuse consumers through the design of your site by copying our site design or using our logos other than the approved affiliate banners provided upon request which you can ask once your account is approved.
Link from the Sell My App site in order to gain referrals.
Use Sell My App's brands, trademarks and intellectual property other than those banner and logos approved by Sell My App and made available to affiliates on the referral page.
Purchase a domain name, search engine keyword or pay-per-click advertisement that uses any Sell My App trademarks or variations and mis-spellings.
Copy item descriptions (unless you email us and get consent from us);
Send unsolicited email or other messaging that in any way may constitute spam.
Do anything that would amount to a breach of any laws including, but not limited to, privacy, intellectual property and spam.
Engage in any conduct that does not meet our standards of 'fair play' including things like fraud, confusing the new user, or providing a link designed to mislead the customer.
You can also make money with Sell My App by becoming an author.