Description
Add to wishlist
Want to become a trivia master? Solve crosswords and explore beautiful sceneries, use your knowledge and skills in a one-of-a-kind word game. Innovative gameplay that brings a new twist to crossword puzzles.
This game helps you reduce most of the time to build a similar game (it's ready to publish). We are working hard to make more puzzles and update them in the next versions.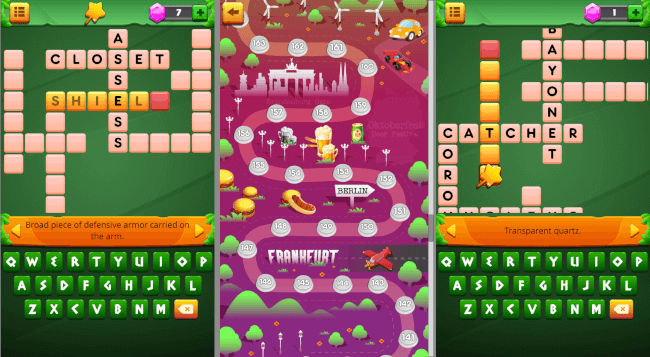 Features
Support English (2100 puzzles), French (550 puzzles), German (950 puzzles), Italian (650 puzzles), Portuguese (2050 puzzles), Spanish (1450 puzzles)

A long and beautiful map.

The source code is clean and professional.

Easy to build on multiple platforms.

Admob integrated (banner, interstitial, rewarded video)

In-app purchase integrated (Android, IOS, Windows Phone, Windows Store, Amazon, Mac)

It's easy to add more groups and puzzles.

A magic star to help users open a box.

Save progress to continue later.

Unity 2019.4.21 or higher
BUY Ready Reskin! SAVE Time & Money!
⭐ Reskinned Express is the fastest way to launch your app! CHECK IT NOW! ⭐
Crossy Word Game – Ready For Launch Reskinned Game