Description
Add to wishlist
Don't miss out on this exclusive Halloween bundle, the one-time-only offer from one of the most popular developers on the SellMyApp platform! GET a mind-blowing discount on our latest games.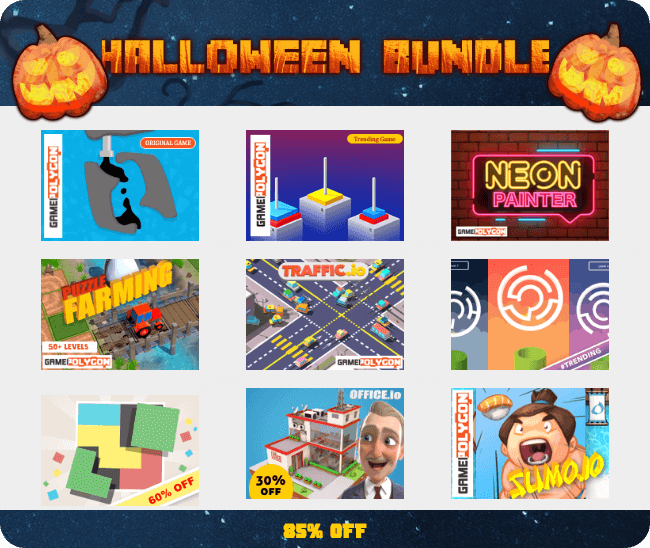 OUR TOP 9 GAMES :
Features
Built with unity 2018 and 2019
Admob, Unity, and Chartboost integrated.
Ready to publish
Money-Back Guarantee
Save money now and earn money in the future! Customer satisfaction is our main priority, and we'll be at your disposal for any questions before and after the purchase.
And of course, we offer a 14 days money-back guarantee.

Professional Customer Care Services
We care about you and your purchased source code!
We'll support you on any task.
We will help you to optimize your code.
We provide even TeamViewer session to directly fix your error.
Your success is our success.
Buy with confidence.
Don't miss this special launch offer!!