Only
left
Days Hours Minutes Seconds
Description
Add to wishlist
Mini Click Studio is a market leader in providing the best Unity A+ source codes for re-skinning iOS & Android games. Mini Click Studio has decided to offer our ever-growing community an offer that you just simply cannot overlook! You can easily create new scenes and replace Vehicle models with your own models and release your game and start to earning money from integrated All Ads Integration in this kit!
01-Mini Master Golf hero ( Worth $149)
02-World Whole Cube ( Worth $149)
03-Munch Heroes 2020 ( Worth $149)
⭐ Before buying, please carefully read the product description of every item in this Bundle Offer and take a close look at their features and characteristics as they can be different for every item in this package.
01# World Whole Cube Game Play Video
02# Munch Heroes Game Play Video
03# Mini-Master Golf Game Play Video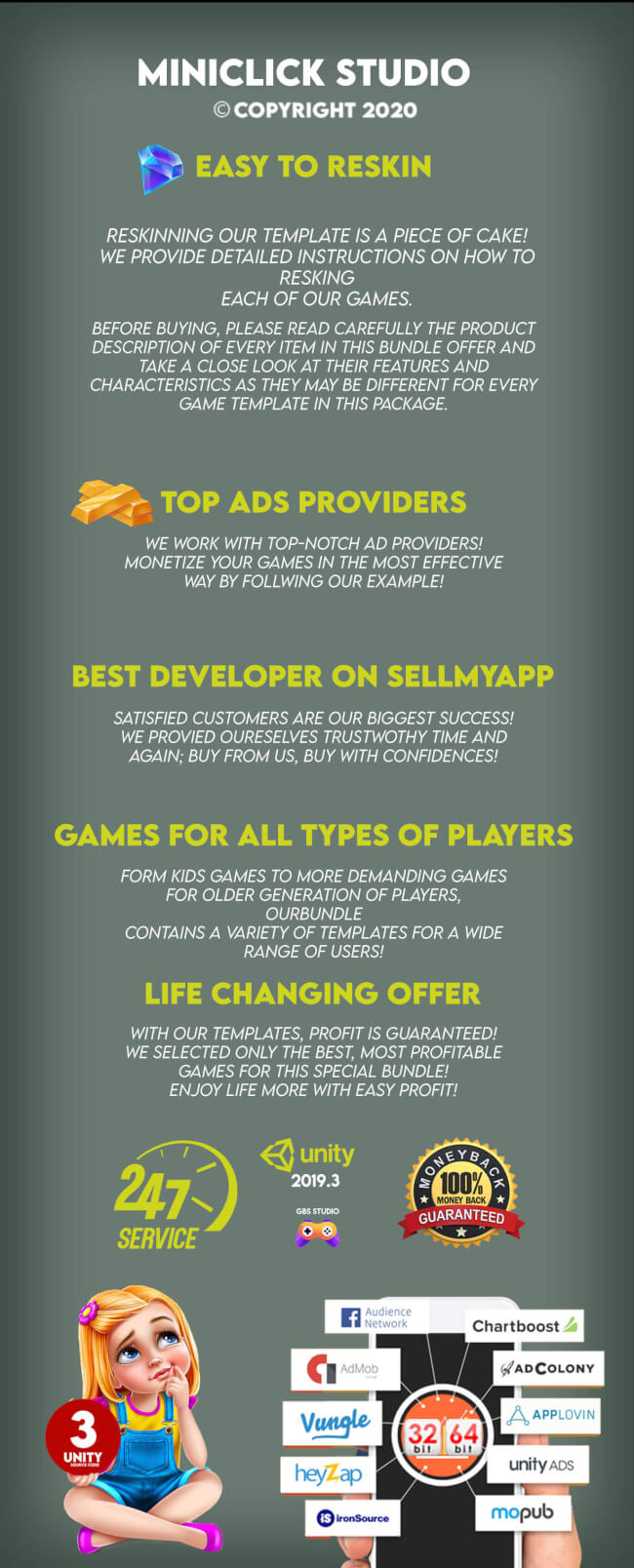 Features
Monetization: Gley Package Special Thank
ADMOB
HeyZap
Applovin
Chartboost
Some templates are in-app purchase ready. you need to enable it in the code and we can support you if needed.