Description
Add to wishlist
Ninja Adventure : Puzzle Challenge- a very challenging adventure games(Puzzle Games) with very intresting and hardest adventures games with many diffrent type of puzzles to solve help ninja to solve the puzzle and rescue the hostage from monsters.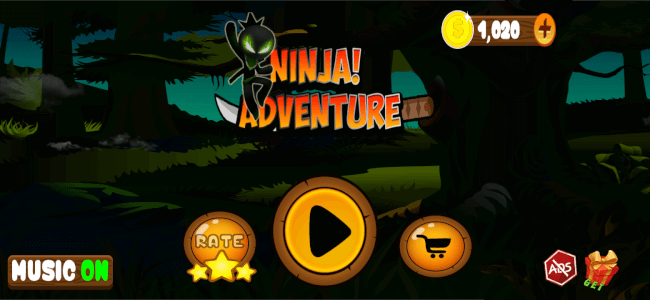 Best Ready To Launch Game with unique game graphics. we will provide full support for our item. until publish.
#Admob
#In-app purcahse
#140+ game levels with 4 stages.
Hurry Up!
Features
Features of Ninja Adventure – Puzzle Challenge
-Beautifull graphics
-Easy to use hard to beat.
– Great Ninja Style Experience
-Very Hard Puzzles To Solve
-Come up with 4 stages with 240+ levels
-Very Addictive
-Super Challenging Ninja Style Games
Best ready to launch ninja adventure puzzle challenge.