Description
Add to wishlist
NEW WHOLE PUZZLE GAME OF POKEMON AND PIKACHU. Lot of stages and lot of Pokemon animals.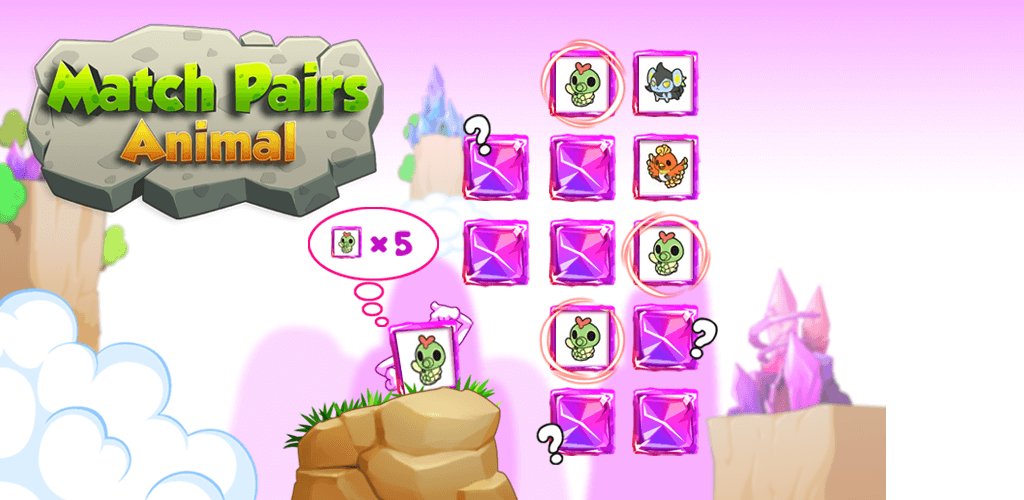 Match Pairs with Pokemon is a new puzzle game of Pikachu character. The game-play will help kids,children to relax, improve their memory. Yes, improve memory, train mind, train brain, train skill, train hands, train memorize and have funny and happy time.
We base on our existing game Fast Memory to make this Match Pairs with Pokemon game. It is memory/ picture/ match game.
So, Pokemon Go Go Go. Pikachu, Go go.
Features
■ Facebook integration
■ Admob banner & interstitial
■ SDKBox support
■ Match Pairs with Pokemon: simple game-play:
Players are responsible for matching and opening all the same Pokemon pictures. That's all.
In advance, players can discover many interesting things, wonderful pictures, lot of Pokemon, Pikachu and nice animals.
In higher levels, You must open sets of 3,4,5,6, even 7 same Pokémon picture.
■ Match Pairs with Pokemon: lot of modes and levels:
– Hundred of levels
– Hundred of animals
– Three modes:
 # Normal
 # Survival
 # Challenge
– Normal mode:
 # 5 Chapters for fighting
 # 100 levels
 # Lot of nice and cool Pikachu pictures, lot of animals.
– Survival mode:
 # Many challenge stage come contiunously
 # Player must play fast, smart and skillful
– Challenge mode:
 # Super hard
 # Super beautiful
 # Super smart
 # Super Skillful
■ Easy to start, hard to master!
■ LIFE IS TOO SHORT TO PLAY BORED GAME.
MAKE YOUR BRAIN AND MEMORY EMPTY, MAKE YOUR MIND RELAXING AND START TO PLAY.