Description
Add to wishlist
Plumber Ultimate – the best brain-teaser is a gift for every pipeline puzzle lover. If you are a big fan of pipe connection puzzle, do not miss this great FREE pipeline game!
It is not only a well-known pipe connecting game for children, but also for adults and families. Everyone can enjoy the fun of plumbing! We guarantee an amusing, inspiring pipe puzzle. All pipe plumbing fans, get ready for your exciting pipe plumbing journey!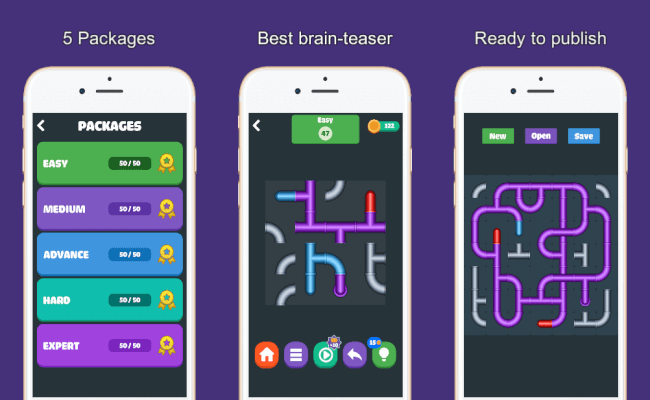 Features
5 Packages from Easy to Expert
250 total well-made levels.
Level Editor to make more levels (3 minutes for each level)
Rate button
Feedback
Hint function to help you users pass hard levels.
Daily wheel to reward coins
Admob integrated (banner, interstitial, rewarded video)
Requirements
Unity 2018.3.14 or above.
The template works best with the version used by our developers (Unity 2018.3.14). So if there are any issues with your newer version, please let us know. If we can't solve them, you are required to use the same Unity version with us.