Description
Add to wishlist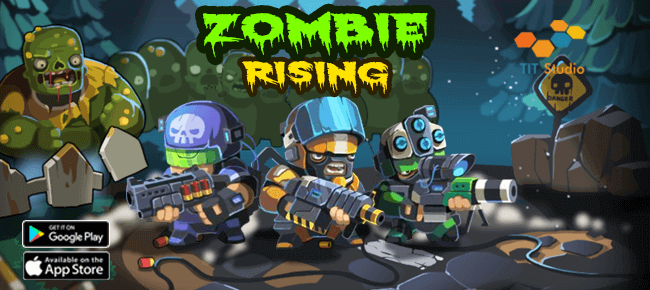 Zombies are destroying the city!!!! – Prepared for the fierce battles between the special squad heroes and ferocious zombies in most addictive defense zombie game.
Use your skill and intelligence to lead your special squad team to defeat all the ferocious zombies to save the city.
Each unit of the special squad heroes team have different characteristics, for example: Sniper have big damage, long range but low speed attack, less health. Double Pistol have normal damage, but higher speed attack, more powerfull when upgrade.
Also there are many types of zombies, each zombie also have different characteristics and ability, for example: Mad Zombie have very hight move speed, attack speed, but less health and have a very ability is you can not freeze this zombie. Freeze Zombie have very hight health, but lower move speed and attack speed and have a very terrible ability, this zombie can freeze the unit.
Beside the special squad heroes team , you can also use many awesome skills in defeating the zombies (Bomb, Freezing, Heavy Rocket…)
Features:
– Over 8 units with different skill and strength.
– Fully upgrade(health, damage, range, critical?) of each Unit with star.
– Level of Unit system. Unit will earn exp after a victory level
– Over 10 types of zombies with different ability (freeze unit, suicide bombers, big zombie?)
– 3 skills you can using with upgradeable
– Unlimited diversity quests. You can earn more golds and gems
– Get your free ward every day, many times within day.
– Over exciting 40 levels. The difficulty of each level will be increased, requires you must have a great skill to complete.
– You will get gem and gold after complete each level, the reward will be increased after each level and you will get more reward if you complete the level with more star.
– With the library system, you view detail of zombie?s information, this will help you have reasonable tactic to kill every zombie.
– Zombie Rising is one of the best defense game 2017.
Please play the game to have the best experience!
Appstore:
https://itunes.apple.com/vn/app/zombie-rising/id12…
Google Play:
https://play.google.com/store/apps/details?id=com….
Video Gameplay:
Features
– Unity 5.3.3 or above (recommend using Unity 2017)
– Support many platform: iOS, Android, OS X, Window.
– Easily to customize.
– Over 40 levels were designed very good, you can easily create new level with Editor. Units, Enemies, Quests, Products ? You can also easily edit with Editor.
– Get Free Reward: Player have to watch video to get reward (every 15 minutes)
– Get Daily Reward: Player have to Share Facebook to get reward.
– Smart Advertising. You can edit when and where ad will be shown. The Ads networks have been adjusted properly to bring the highest profit (Chartboost, UnityAds, Supersonic).
– Level, Exp of Unit: Unit have level and exp, when level up, unit will be more stronger
– Diversity Quest Systems, each quest will never end. It will always increase after completed.
– Change gameplay speed: Player can change the gameplay speed to x2. Also player have to buy that package
– Boost x2, x3, x4 EXP: Player can buy the boost exp package.
– Local notification: When full energy, can get reward and after 2 days if player don?t login game.
– Energy system: Player have to using 1 Energy to player 1 level. Energy will be refill in some minutes and the time to refill energy will increase after each level.
– Game were designed perfect (feedback from player).
You should play the game to get the best experience.
Update
Version 1.2
Work properly on Unity 2017
Update document
Fixed some bugs.