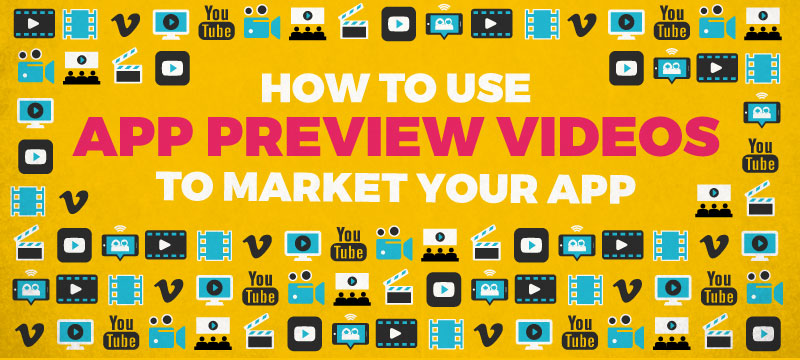 You have a great app, and now you're planning to invest additional time and money into making an awesome app preview video that shows what your app can do. With approximately 1.6 million apps in the Google Play Store and 1.5 million apps in the Apple App Store, preview videos can definitely help your app stand out from the crowd. 
But here's the catch – you can't just make any old video. It's important to have a solid plan to ensure that you're maximizing your return on investment. The type of video you create will ultimately depend on how you plan to use it. 
There are many ways to use an app preview video, but we're going to cover the most lucrative methods: app stores, social media, and websites. You'll see how you can get the best results out of every channel and learn what kind of videos work best for each. So, let's get started!
Making App Videos for the Google Play Store
App preview videos show up right next to your app screenshots in the Google Play Store. With one tap, users can watch your video to see what your app is all about. It's a great opportunity to reach new users and let them know about the unique features of your app.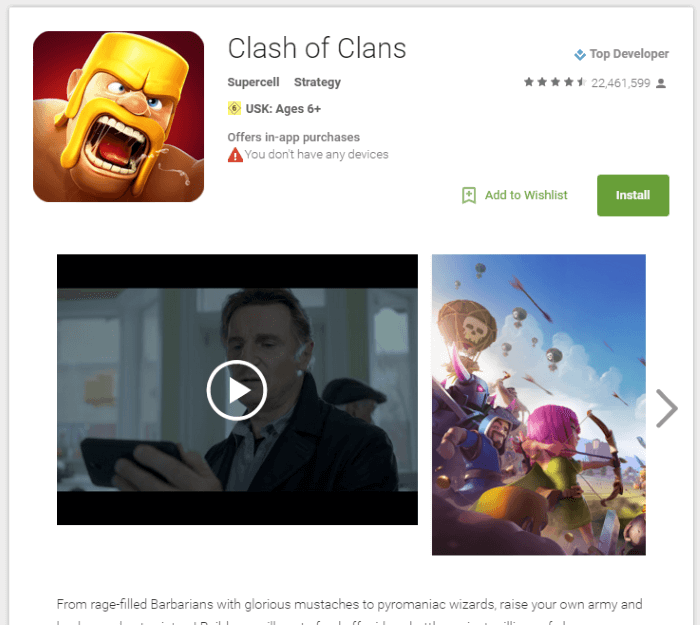 So, how do you optimize your videos for the Google Play Store? The good news is that Google is pretty laid back about the rules, so it's often possible to use the same video on multiple channels. Definitely a bonus! Here are a few more tips to remember:
Mind the time.
The length of the video should be between 30 seconds and 2 minutes.
Use localization.
For international users, you can link to a different video for each language.
Create transcripts.
If you haven't translated your video, you can create transcripts in different languages. 
Upload to YouTube.
You can link to videos directly from YouTube. Just copy and paste the URL. 
Another cool thing to note is that when a user views your video in the Google Play Store, it increases your view count on YouTube. These additional views can boost your YouTube and Google rankings, which makes your app more discoverable.
Ready to see how it works? Here are some examples of awesome app preview videos for the Google Play Store:
CamScanner
The app preview video for CamScanner uses device-captured footage, live action shots, music, voiceovers, and animations to showcase the features of the app. 
Glide
This free video chat app has over 20 million users, which includes several hundred thousand deaf users. The team added captions to their preview videos to better meet the needs of their audience. 
Plants vs. Zombies
With over 23 million views and counting, the trailer video for the popular game Plants vs. Zombies is one of the most-watched app preview videos of all time. 
Creating App Previews for the Apple App Store
Apple introduced App Previews with iOS 8, and it immediately became a huge deal for developers. An App Preview is the first thing users see when they visit your product page in the App Store. These days, you could argue that App Previews are even more important than screenshots. 
It's no surprise that Apple has strict guidelines for creating App Preview videos. Your video has to be made specifically for the App Store, so you won't be able to use it in other marketplaces. In most cases, Apple will approve or reject your video within 24 hours of submission. 
What's the best way to get your App Preview approved? Be sure to carefully follow these important guidelines:
Keep it short.
The length of your App Preview video should be between 15 and 30 seconds.
Create a video for each device.
Your video will need to have a different resolution for the iPhone, iPad, and iPod Touch.
No localization.
You can only use one language, so it's important to visually display the features of your app. 
Full disclosure.
If your app offers in-app purchases, you're required to disclose that users have to pay extra for those features.
Licenses.
Verify that you have the rights to use all the content in your App Preview video.
Now, let's see some great examples of App Previews for the App Store:
Cut the Rope: Experiments 
The App Preview for this popular game is a high-quality production that illustrates the gameplay of the app. 
Runtastic
This App Preview primarily uses device-captured footage to visually demonstrate the features of the app.
Endless Reader
This award winning educational app uses video to show that learning and reading can also be fun.
Developing App Videos for Social Media
In recent years, there has been a shift towards video on social media. For example, Facebook recently reported that it reached 8 billion daily video views in 2015. As an appreneur, that gives you the opportunity to reach more than 500 million people and convince them to download your app. 
Getting attention on social media isn't always easy. Your video will be part of the news feed, so it's important to find ways to stand out. Here are some tips for using app videos on social media:
Keep it short.
Shorter content tends to do well on social media.
Make it shareable.
Your goal should be to create content that people want to share.
Grab attention.
It's important to interest viewers in the first few frames.
Don't rely on sound.
Auto-play videos do not have sound, so try to find visual ways to capture user interest. 
Let's take a look at two cases of huge success with video on social media:
Facebook – Jurassic World
| | |
| --- | --- |
| | As part of an experiment, the design team created static images and video clips that featured Jurassic World. The videos showed 30 seconds of stunning gameplay. The video ads outperformed the static images with 30% higher yield, 26% lower cost per thousand impressions, and 36% lower cost per active user.   |
Instagram – Snail Games
| | |
| --- | --- |
| | Snail Games used a mixture of live action and animated videos to promote Taichi Panda on Instagram. The results of a conversion lift study showed that Instagram video drove a 339% increase in installs and a 1.5 times higher rate of in-app purchases. Instagram video helped Snail Games reach new users that were previously out of reach.   |
Using Video on Websites and Landing Pages
Video can help increase conversions on your app website or landing page. People love videos that are entertaining and informative. A great video will allow potential users to quickly determine what your app is all about.
With the right layout, visitors will get all the information they need with a quick glance. It's important to ensure that your landing page contains certain elements. The top of your page should include your headline, a short description, your app preview video, and a strong call-to-action. 
Here are a few tips for using video on your app website or landing page:
Keep it short.
Try to fit all the information into a 45 to 90 second video. 
Choose the right thumbnail.
The video thumbnail should interest visitors and encourage them to click.
Stay above the fold.
Your video should be located so that it is visible when the page first loads
Use a strong call-to-action.
At the end of the video, be sure to invite users to download your app.
Here are a few examples of landing page videos done right:
Facebook Moments
The video for Facebook Moments is located above the fold. This concise video uses animation, music, narration, and device-captured footage to clearly explain the features of the app.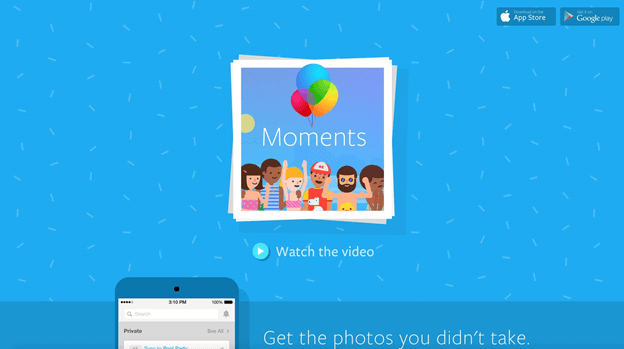 Periscope
The video for Periscope is located above the fold and it expands to fill the screen. It uses beautiful live action footage and music to visually showcase the purpose of the app.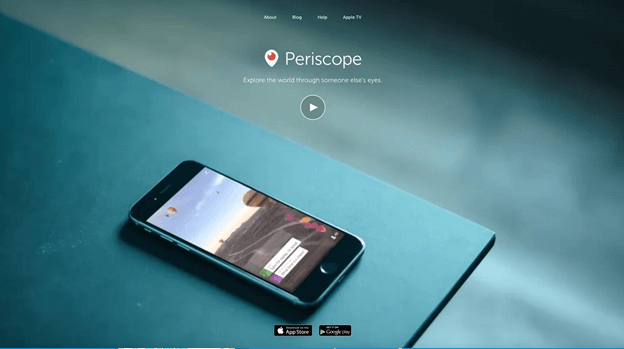 Clip
The video for Clip is located above the fold under a great headline. The video uses music, narration, live action, device-captured footage, and a strong call-to-action to encourage visitors to download the app.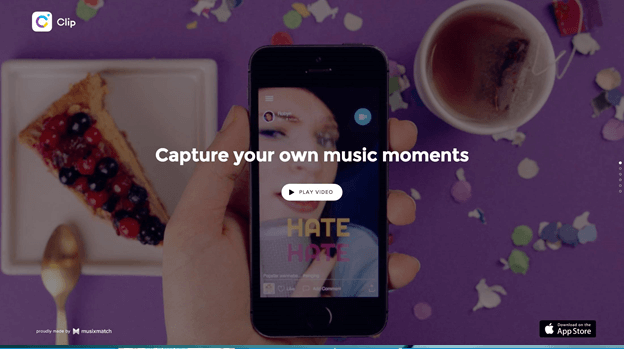 Final Thoughts
Video is a great app marketing tool that can be used to increase awareness, discoverability, and downloads. Most importantly for appreneurs, the right video can boost revenue and help you improve your bottom line. If you haven't developed an app preview video yet, you should definitely try it.
When developing a video, it's important to consider a variety of factors, including where and how the video will be used. When you have a solid plan in place, you're more likely to get positive results. It takes time and effort to produce a great app preview video. We hope that you can use these tips to achieve the best possible return on investment. 
Do you have an effective app video tip that worked for you business? Share your experience with us in the comments section.