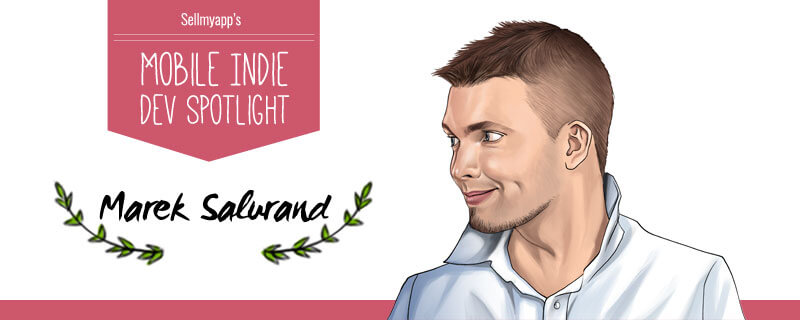 This week we are honored to interview Marek Salurand. Marek had published several famous utility apps to the local market in Estonia. He is a pioneer in apple watch development and an enthusiastic fast adapting coder. Give it a good read, you will find many insightful ideas. We surely did!
What is your favorite coding language Marek?
Depends, because there are a lot of different coding languages for different purposes. But since I've spent my last year(s) developing apps for apple's ecosystem, I can claim that swift is the closest.
But I also can't forget good old HTML (and php) , from which it all began (my developer career) about 10 years ago.
How many years of experience do you have in coding?
Well, it depends on the field we're talking about. I've developed websites, mobile applications and software solutions. But since we're talking about mobile applications, then I've been involved in mobile development about 4 years.
It all started with java and android development but I switched to objective-c and iOS about 3 years ago. When swift came out, it replaced objective-c for me and now is my main coding language for developing mobile applications.
Can you tell the readers What do you and your company do today?
I am personally focused on developing new (and innovative if possible) applications/solutions for newest technology.
Our core team consists of three people, but we also have some project-based developers and designers. For large-scale projects we include some our partners from whom we outsource some parts of the work. It's difficult to bring out my exact role, because I fulfill many roles. The easiest way Is to say I am a leader and a developer at the same time.
I mostly like to spend my free time educating and developing myself. I like to keep up with new technologies and opportunities they provide. The best way is through practice, therefore I also try to develop something for those new devices. This led me to apple watch, apple TV and now I'm interested in windows hololens.
What was one of the biggest challenges you had during the time of your business? And what did you do to overcome it?
Well, first steps are usually the hardest, in order to get things moving. The most important thing is to act and to overcome obstacles. Nothing comes easily. If you want to achieve anything then you also have to be ready to work hard, so I worked my butt off, figuratively speaking.
I can't recall any big challenge which I had to face. Once we were behind schedule and then I jumped in with my developers and spent many sleepless nights in order to reach the deadline. So as I said, you have to work hard. To overcome challenges, you have to beat them with hard work. Improve yourself if needed, today we can learn anything on internet.
What was the biggest success moment that you can remember in your business?
There are actually several moments that I can recall, they all evolve around niche apps that we have developed to the local market in Estonia.
Rannailm (beach weather)
| | |
| --- | --- |
| | A vacation app, displaying live weather and swimming conditions in Estonian beaches which was the first of its kind in Estonia. application gave an overview of beach air temperature, water temperature, population size, and the overall situation. The app has been on top 1 position in Estonian App Store two days after release. |
Kalamees (fisherman)
| | |
| --- | --- |
| | A fishing tool on smartphones, made in cooperation with Estonian Ministry of Environment. Users see fish'o'pedia with filtered search, fishing locations on map and buy fishing licenses. The app has made it to top 5 in Estonian charts. |
EBS student app
| | |
| --- | --- |
| | Again, the first of its kind in Estonia – it contained Study Information System, class schedule, results, contact information, notifications. The app is fully integrated with School's existing server databases. |
Food Express 
| | |
| --- | --- |
| | Food Express is a food takeaway & delivery ordering application. Complex both way communication with a database developed by us. It uses location services, notifications, in-app payments, Facebook login and posting. With that app we also participated in Ajujaht program and TV show. Ajujaht is the largest competition of business ideas in Estonia (clickandgrow.com also started from there which is known all over the world for now). |
All those success moments made me feel proud of what I've accomplished. And give me new energy to move forward with my ideas and projects.
Let me explain a bit to the readers about what I understand from your strategies
Marek used niche targeting to market these 4 apps. Many app publishers always tend to chase after global growth and try to penetrate multiple market at the same time.
And with many gaming apps that is a good scalable strategy. But Marek gives a highlight to the aspect of utility apps. Utility apps that serve a purpose have also high retention rates if they are made user friendly of course.
Marek also used his personal connections to try and appear on the local news and it worked! When you work locally, apps are always a hot subject. And if you can showcase your story as a local entrepreneur you can gain the media's attention. And of course the good old principle that almost always works – Be The First!
Success with Apple watch (iWATCH)
As an independent developer, one of the biggest success moment for me was when I published my apple watch apps. I started developing for apple watch before it was out. When they finally released the apple watch I had the biggest portfolio for this device out there (about 50 apps). This also created me a very good income.
What are the most popular iWATCH apps that you have developed?
We actually got the best attention for two apps. One of them is a football scores app and the other one is a simple "war card game" app.
You can also find these two apps today on the marketplace for direct purchase as we have uploaded them on Sellmyapp as well.
Card game war source code for iWATCH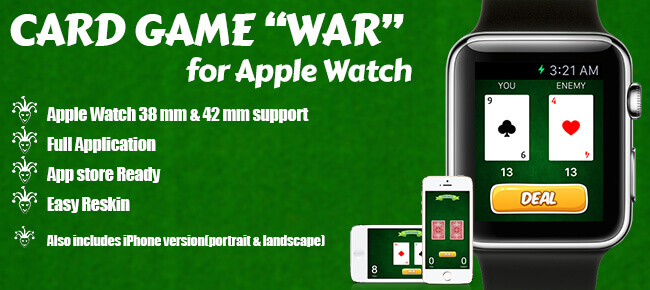 Football/Soccer Score Table iOS
 

What would you recommend to new app publishers? What should be their focus on for 2016?
It's hard to recommend something specific. Learn from others, what they have done and how people react. But I believe I have something to add for people who are into the reskinning business.
If you reskin someone's app, try to be creative and bring something more. When flappy bird was a big hit, then all those other clones which use the same gameplay and idea remained unnoticed.
At least change scene and character, or just flip the device orientation. Even if you aren't a designer you can find many places on internet where you can buy or get free designs for your app.
Try to be fresh! Something new and original is always more welcoming than a simple copy of something well known.
Marek it's an excellent point! Allow me to add even more…
I think that the term Reskinning is a bit over used and misinterpreted these days. The real deal today is to customize your app rather than reskin it.
A source code is a framework or a skeleton of an app that can save you a lot of time, it is usually also based on customer feedback and has gone through all the bug fixes and UI fixes that one could never dream of.
So when you buy a source code you are already in an amazing starting point. If you really want to succeed you have to really make it good. We wrote a chapter about how to reskin your apps successfully  in our guide and I recommend everyone to read it.
What would you recommend to new development companies entering the mobile market?
Choose your technologies and tools wisely. Native or cross-platform? Sometimes you can use cross-platform solutions and save time, sometimes it sets limits to your app capabilities. This way you don't have to re-do your work and waste time. Always think about the future and what happens when you need to expand your app or include other functions.
For game developers there are a lot of tools that save you big time for making your sprites or even developing game for multiple OS's simultaneously, for example Buildbox.
I will explain a bit about Buildbox for people who are new to the platform
Buildbox is a powerful drag N drop game creation engine. Many popular casual games can be easily created and customized if you get the buildbox template with your source code.
We have a few popular examples for excellent Builbox Top selling source codes on the marketplace too:
Cubi Jump – Isometric Buildbox Template
Key Advantages of Buildbox
– Great for beginners, you can learn to create games pretty fast without coding abilities.
– Customize your source code pretty fast so you can release several versions quite fast.
– You can customize your first few codes using the free 30 days trial version (excellent for beginners who want to test the platform and launch a game or two)
Key Disadvantages
– Many coders complain that the code is not clean as native written codes and that it's harder to customize without buildbox.
– Buildbox costs $2,000 USD if you want to have permanent access to proper license for it.
Adapt fast to new technologies
Try to use new solutions early (for example 3D /force touch) , but ONLY if it makes your app or game better or easier to use for customer. For games it gives you new possibilities to make you gameplay even more interesting.
All that can give you advantage over others. Always try to use the latest technology, because it's harder to implement or re-write you code later. If your code is up to date, then it also works better on devices and you don't have to worry that your "product" might not be supported anymore at some day. Write beautiful code that you can understand later!
If you could travel back in time and talk to the "beginner you" which mistake would you warn yourself from?
Think less, act more! There were some good ideas but no action, and now those ideas are done by others. If you don't do it, someone else will.
What is the future of mobile?
It's difficult to understand what is exactly asked and at the same time It's very difficult to predict, because there are so many ways it can go.
I believe that everything is moving over to mobile! A lot of new markets grow up around the mobile devices. What we have seen so far is that healthcare, advertising, payments and banking and many other sectors are already found their way to mobile and at the same time other markets are following that trend. I assume that here will be an app for everything in future and at the same time mobile devices are less used for It's initial purpose.
Summary and final words
Marek taught us some very interesting principles about the app industry and how he made it. By always adapting to the changes in technology he managed to leap into the mobile industry in the right time.
He was able to detect needs for utilities and he wisely integrated the solutions into his apps and in turn took advantage of leveraging his apps in the local community in Estonia. Practicing localization and using your own connections to market your apps is a powerful technique.
 
Marek made another fast leap when he heard about the upcoming release of apple watch and became one of the first pioneers to write more than 50 iWATCH apps by doing so he made a nice income from publishing his apps. Being first or being early enough in many cases come with great rewards.
I would like to thank Marek for sharing his story with us. I think we all have a lot to learn from his insightful approach to the industry.
Do you have any questions for Marek? Want to tell us about something cool you realized from reading this interview?
Leave a comment and Marek or myself will be happy to answer!