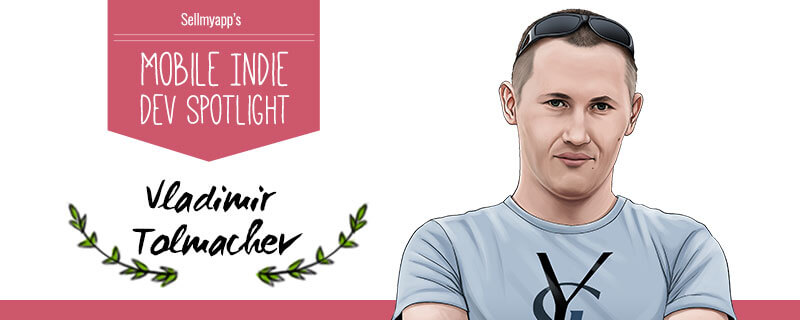 Vladimir started his career as a game maker 4 years ago. For many years he has been playing tower defense and strategy games until he came to the conclusion it's time to go Indie and work on his own. After taking part in the famous Steam punk defense source code and several game projects he built a team and developed the most powerful tower defense engine available as source code today "defense of greece".
His story is awesome and inspiring so read on!
Vladimir, When did you join the mobile industry?
I have already 4 years of experience in commercial game development, and 2-3 years before that I created my first game on Spectrum ZX. It was clone of "Galactica".
I Started my career 4 years ago at a gaming company called Sugar Games. It's a small game development company that creates PC games and mobile games. At that time I learned the cocos2d-x framework. 
During the period of working at the company, I was engaged in various projects. There were several games of different kinds: Time Management, Casual Strategy, Match3 and Tower Defense. I've been also working on a platformer game that wasn't released in the end.
What does your company do today?
After a year of working at Sugar Games, I felt ready to create games on my own. My first game was Tropic Defense. Unfortunately, it isn't available in Google Play now. With this game I started my career in Tower Defense games creation. 
After that I released two games that I created on my one and about ten games that I made for clients. I'd like to mention Steampunk Defense as the most successful game that has been installed more than a million times. By the way I've been improving this game during this year at Stereo7 Games company.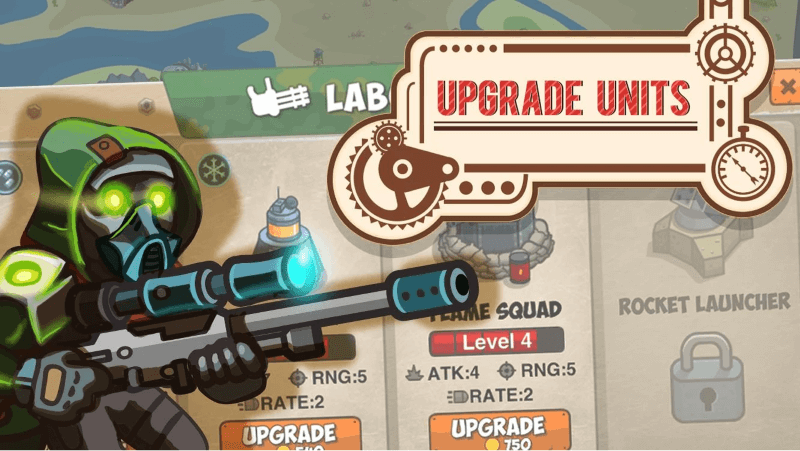 (Source : Steampunk defense)
In my own company we created together three games: Tropic Defense, Defense of Greece and Roman Wars. My team role is programming above all. I'm also responsible for the game design and various organizing tasks.
What is the best source code you have created?
That would certainly be the core of Defense of Greece. In practice, the game can be easily modified; it's very stable and easy to understand by other programmers. By the way, the source code of the game can be easily ported to other languages. Now I co-operate with Visionarity AG company and we are developing the port of a game in Java Script (cocos2d-x HTML5). Most parts of the code had been rewritten for two weeks; the browser version of the game is ready.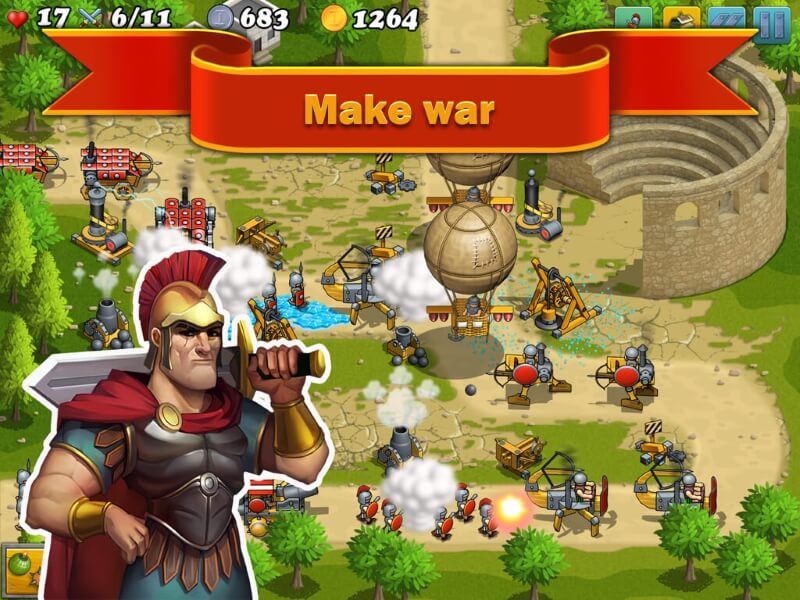 Why did you create that source code? What inspired you?
As many other developers, I began to creating a game based on the ones I liked palying. I have played a lot of Tower Defense games and various strategy games. One day I decided it's time to create my own game. It was rather successful. I'd like to improve my skills further in that direction.
What are the results of this source code and what is the feedback you get from people?
I get a lot of good feedback from people who bought the source code and a lot of people write to me asking for help with the game, I try to contact all of them in the highest speed possible. As mentioned above nowadays I am co-operating with Visionarity AG. They got into contact with me, offered to help with porting of the game to Java Script. I immediately accepted and I didn't regret it. I gained interesting experience and learned another coding language.   
What was the biggest success moment that you can remember in your business? 
The completion of the project of course and the releasing of the game on GooglePlay and Apples AppStore. In the very beginning our team was enthusiastic, during the process of developing we started to doubt if we could complete the game. 
We made many wrong decisions; we had to remake several parts of the game. All that was very hard for us. Finally we finished the work, it was the best day ever! 
Can you elaborate about recognizing bad decisions and how your team dealt with it?
Basically it was a lot around the design of all the scenes we could not stop at one point. This concerned both design and scenes circuits and logic. Many options for guns were done – gun, water fire, catapults, archers, etc., eventually we had to settle on the current set of guns.
The main challenge was to filter out all of the ideas for level and guns design into a finalized product, this took quite some time.
What would you recommend to new development companies entering the mobile market?
Create new games! You can always achieve success, if you don't give up. To identify wrong solutions and decline them is also very important. Stay true to your vision and quality!
If you could travel back in time and talk to the "beginner you" which mistake would you warn yourself from?
I have nothing to say to the "beginner me". Everything I went through is fine. I had some troublesome times before but I could always manage it. Trouble make you stronger and strengthen your professional skills.
What are you working on at the moment? 
I have several projects at present. The distribution of Defense of Greece on social networking websites and other online platforms is the highest priority for me. I'm also developing a mini scroll shooter. The game offers the player to pilot various planes and other aircrafts.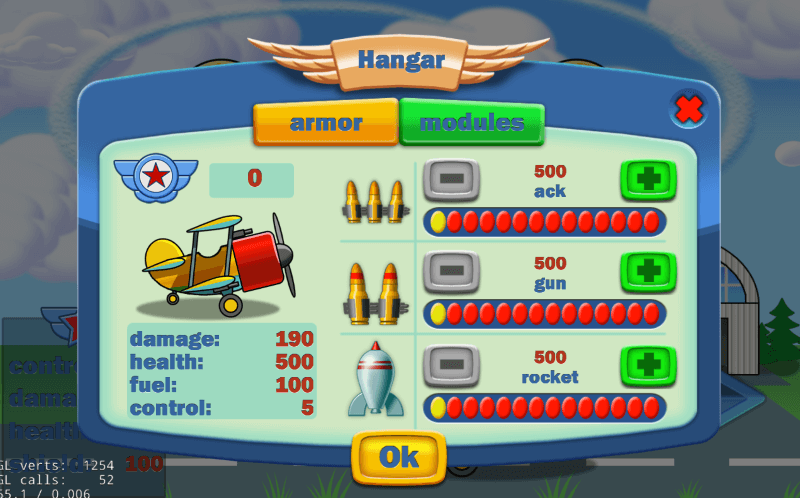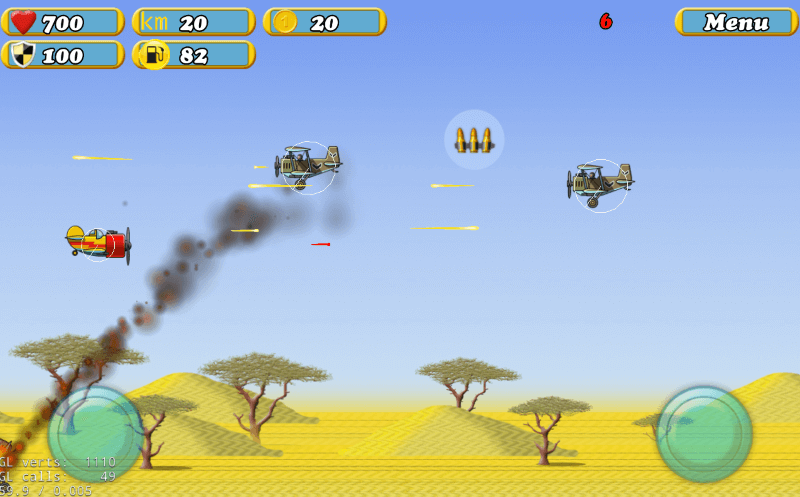 Should the readers expect a new version of the defense of Greece from your studio in the near future?
Of course. It has already been published on Google Play, the game is now preparing for the AppStore. Soon we will have a new version of the game for iOS as well on sellmyapp.
Final thoughts
Vladimir brings us an inspiring story. The key to success is to do what you love to do and Vladimir took the games he liked the most and turned it into an accessible solution for others. We want to thank Vladimir for participating in this interview and sharing his story with the community and our readers, every story provides a unique view over the indie dev economy. We are surely looking forward for the next releases from Vladimir.