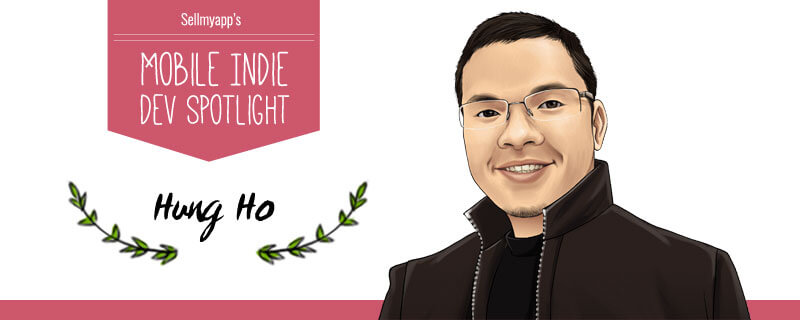 Hung Ho established his own mobile development firm after realizing he could do it successfully for other companies and started focusing on building app templates for businesses. Even though he considers the company small it still has a team of 25 hard working full time employees that serve businesses and agencies across the globe.
Hung shares his story, moment of success and the future releases we hope to see soon from his studio. It's a great story so Read on!
When did you join the mobile development industry? 
I joined mobile development industry in 2010 when the market was still very young. I established a team of 15 developers for a French company. After 2 years, we started our own journey developing our own mobile app templates. We also started offering complete customization for each client to suit their needs.
I'm a Co-Founder & CEO of Projectemplate.com. Our mission is to create useful, neatly designed, well coded mobile app templates for businesses and developers with a key point to save time & costs.
Our company is relatively small, we have 25 developers that are skilled in IOS, Android, PHP and ASP.NET. We have been working together more than 2 years. We are very trustful, competitive and hard working.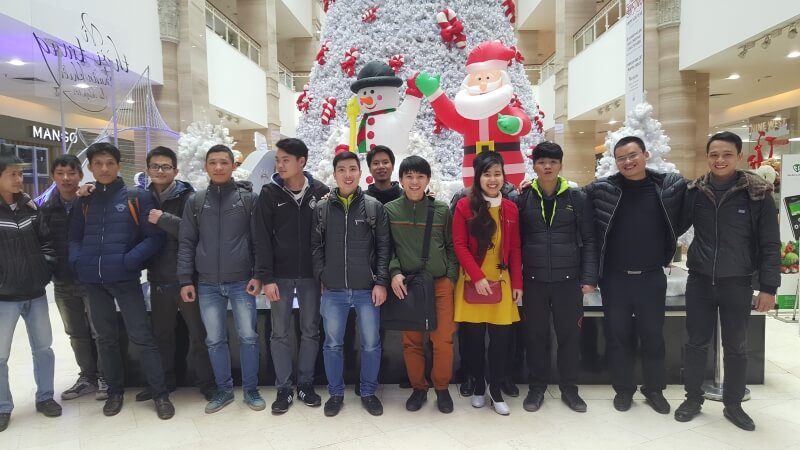 We love building high quality and neatly designed apps, and we love making our clients happy. 
What was one of the biggest challenges you had during the time of your business? And what did you do to overcome it?
The main challenges for us is to keep the cash flow coming so we can pay salaries and bonuses to our wonderful team. That's because our company is not a one man show or a group of freelancers. We have to pay the team in a timely manner to keep our talents happy. 
This challenge is a permanent challenge to all companies. The only way to overcome it is to make good products, maintain the company reputation well and keep our loyal clients happy. In turn it always leads to more projects and Happy clients.
What was the biggest project that you did for a client? What were the requirements and how did you manage the production process?
The biggest project I did for a client is an OTT app named AZStack (whatsapp-like-platform). We had 6 developers on the project for 12 months. The app has all the features that whatsapp has, like chat, group chat, internet call, call out, rich and media sharing. 
The quality is perfect. Of course we never reached the same traction like whatsapp because of much lower marketing budgets. Today our product is open and offered to anyone as an API solution so that any client that wishes to have rich chat features inside their app can use it freely.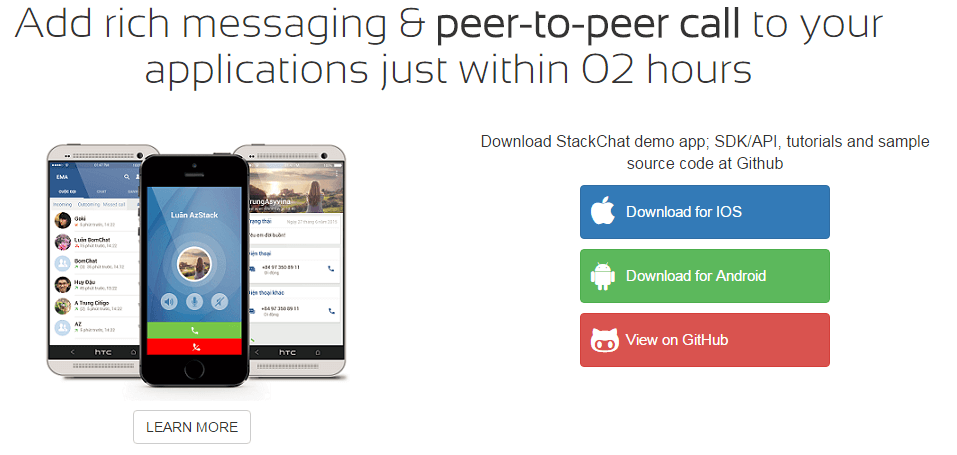 (Source : AZstack)
What was the biggest success moment that you can remember in your business?
Success is very sweet. I still remember it when the OTT app we have created has won a famous price for startups in Vietnam, it was invited to take part in Malaysian government program, and then got funded by a capital firm. Now the app is still doing good and is just about to release a version specialized for enterprise, called AZGram.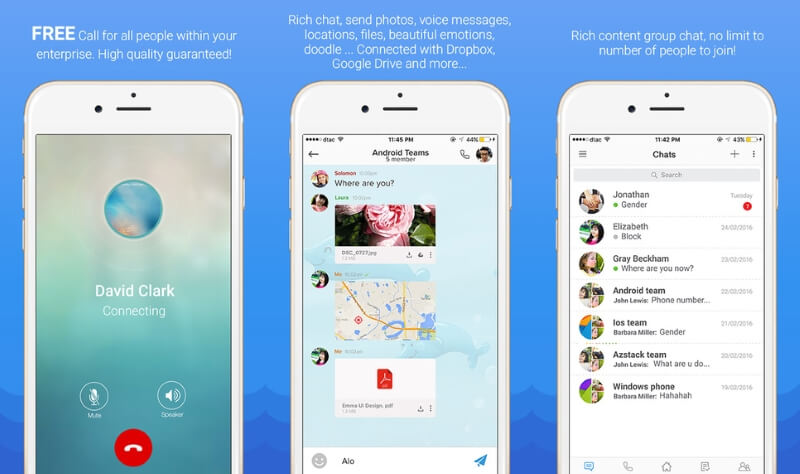 (Source : AZgram)
What are your best selling source codes? Can you explain a bit about them and why do you think people were so interested in them?
As we are focused on writing business apps for individuals & small companies, Our best selling source code is Restaurant and Ecommerce mobile apps that use Woo-commerce (an ecommerce extension of wordpress) as backend.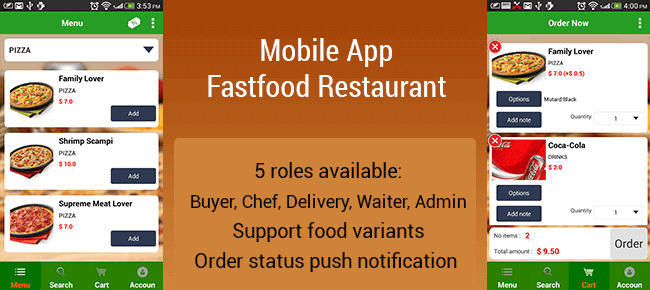 What would you recommend to new development companies entering the mobile market?
Stay focused on what you are doing best, always optimize and learn new technologies.
If you could travel back in time and talk to the "beginner you" which mistake would you warn yourself from?
Don't be distracted, don't follow short term money offers and refuse difficult & unfair clients. There are many good clients and interesting projects out there  and you can get them if you provide good services!
Are you working on new app source codes? If so what can the users expect from your studio in the near future?
We are continuously upgrading our existing templates and developing new as well as working on new app source codes. We will also soon add more beautiful skins into our current templates.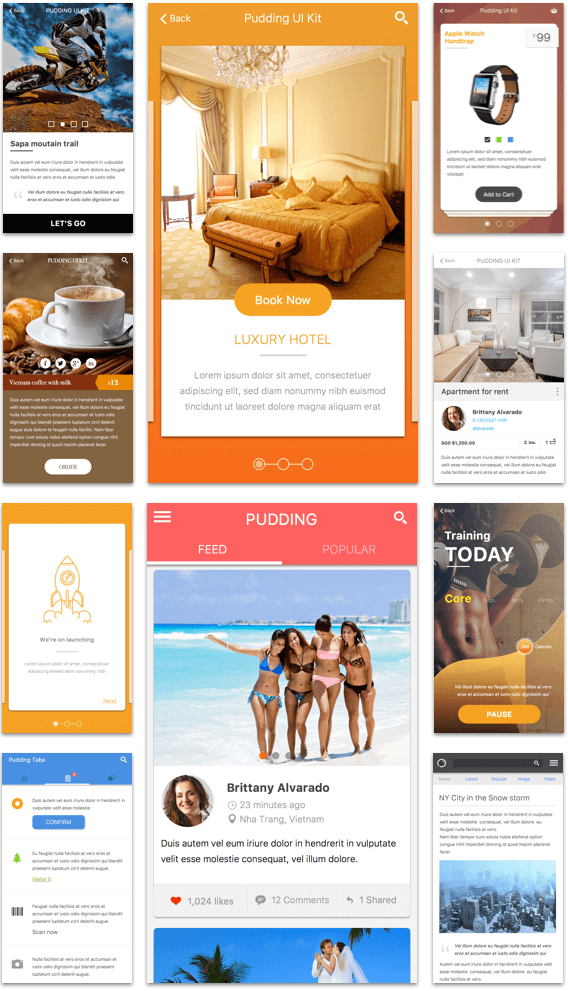 Our new templates will be faster, more beautiful, more user friendly (UX), updated with latest technologies (like Swift from Apple). Make sure to check out our templates if you are business agency (developing apps for your clients) or a business owner (planning to make an app for your own business).
Is there still room in the market for mobile app creation companies in your opinion?
There is always a room for technology & innovation. Agencies and developers have to learn new technologies quickly adapt fast to rising trends. App development gets easier and less time consuming when developers can access high quality ready-made templates and source code from marketplaces like sellmyapp. 
Cross-platform (hybrid) app technologies will mature much more compared to native app development and cloud-based API and that will be more helpful. In short, the future of app development will be much more accessible to clients than it is today.
Final thoughts
Hung proves that if you focus on providing good service you can allow yourself to reject unfair clients away and even refuse them. There are plenty of good customers out there and sticking to your core values is always more important than chasing short term promises.
We would like to thank Hung for sharing his story with us. It is not taken for granted and it gives another interesting angles on the mobile dev community.