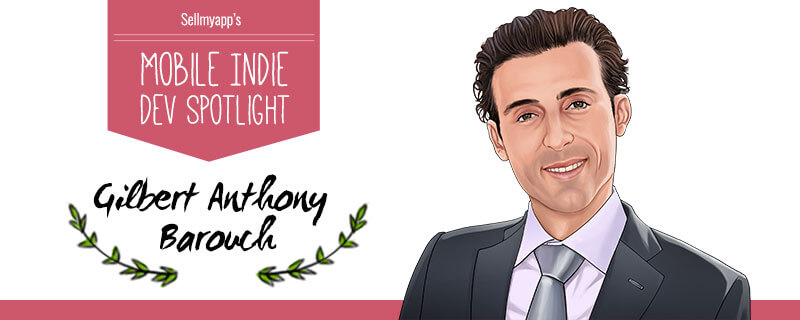 Anthony was pretty good on the financial end but one thought about a game he wanted to create ever since he had his first Gameboy simply couldn't leave him.
Together with a partner he started working on his game and found huge success. It was then that he made the jump to go indie and today he already opens his second company.
It's an awesome story so read on!
Anthony, when did you join the mobile development industry?
In 2011. I was a trader in a big French bank. I spent 12 hours a day sitting beside my colleague, P.I, who developed my trading automatons. 
I had a game in mind since my earliest childhood (since the day my father gave me a Gameboy with a Tetris game), and with this colleague we improved the concept of the game and decided to adapt it for mobile phones.  
The game met with an enormous success: Numbers addict (Produced and released by Baring's Prod) was ranking first in many countries. Today, we have 7 million players.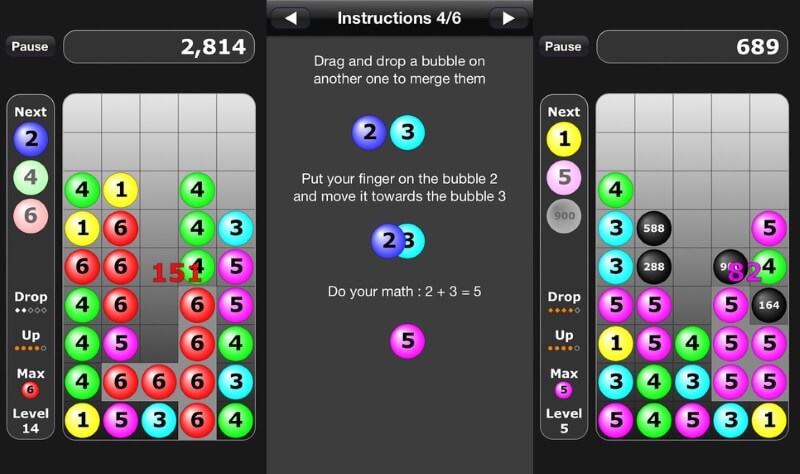 Numbers Addict
Can you tell a bit more about how you made the jump from being a trader to making a living as a game developer? Was it hard to stop trading?
What made me take the jump? I already had the game – Numbers Addict – it was working and markets were going through a monumental crisis: it was the perfect moment. 
What does your company do today?
I have started my second company, App Advisory, developing games and mobile applications for ourselves but also for customers. We also provide trainings and consultancy for companies wishing to develop mobile games and applications.  
If possible tell a little bit about your company, how many employees what are you producing and doing and what is your role there? 
App Advisory is growing and I am looking for 3 to 5 developers (C#, Swift and Java).
I have produced more than 40 games and applications for ourselves but also for big groups. You can find more about it on my website: app-advisory.com
What is the best source code you have created?
Tunnel. There are so many things in it: a great and original game, a shader allowing to create torsion effect in tunnels, only using squares in the game (turns are actually created by this shader), a script that detects the music beats which means the game progresses at the pace of the music, and many other things!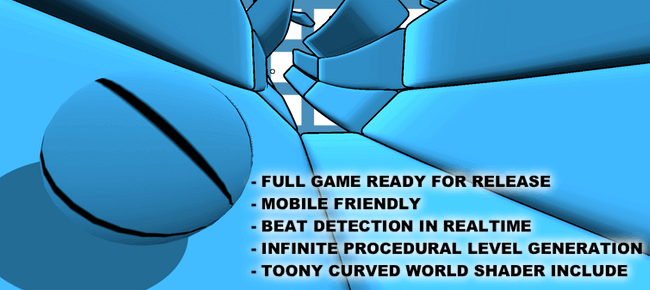 Why did you create that source code? What inspired you?
I wanted to create a game I would like and I would play with. This is how I come up with my original pieces of work – naive but true – I create what I want to have. 
What are the results of this source code? 
People complain they spend too much time playing with this game and not enough studying it and adapting it ;)
Here is an example: 
"3 days ago
This review was submitted for a previous version of the package.
Unique, Awesome, and Addicting Asset
Awesome asset! I've been looking at this for a little bit and finally decided to buy. One of, if not, the best investment I've made. I'm pretty sure I've spent far more time "testing" than developing! "
What was the biggest success moment that you can remember in your business? Tell the readers how it happened and how did you feel about it.
The moment that our game Numbers Addict (from my other company: Baring's Prod) was ranking  first overall on iOS in many countries and reached 7 million players today.
How long did it take you to develop it? Did you do it alone?
No, two of us made Numbers Addict. It took us little less than 6 months to make it in our spare time (evenings and weekends) and to market it.
What did you do on the launch day?
We were so excited on the launch day… but the game was not selling. A few months later, an article on a well-known blog fast-tracked us at the first place in many countries. Then, we celebrated it!
How did you market your app overtime? How did it reach such a big success?
The blog recommendation made the game famous. Since then, we just enjoy and now word of mouth is enough to make the game profitable after all this time. However, we also know that the social aspect, such as being present on Facebook as a game, also is very important. 
What would you recommend to new app publishers? What should be their focus on for 2016? 
To create games that they like. Not to savagely copy games. Copying is motivating and great but only to give beginners the opportunity to learn. 
Copies often are quickly made to be the first, then the code isn't clean and is incomprehensible for beginners. Even worse, the person who wants to learn might copy bad coding habits.
My advice to new publishers would be either to:  
– Make original games to sell them to people who will know how to make them famous
– Or to make games for people who want to learn but in a responsible way.
– And above all to organize a good customer support, it is essential.
What would you recommend to new development companies entering the mobile market?
The market has become saturated. It is now really difficult to dig in. Yet, I can feel some change with Apple to help the newcomers. I recommend to them having a true original strategy (or a lot of money) to be able to communicate and buy non-incentive downloads. 
If you could travel back in time and talk to the "beginner you" which mistake would you warn yourself from?
I would have made Numbers Addict under Unity :)  but not in native format.
What are you working on at the moment? 
At the moment I am working hard on my asset: "Very Simple Ads". A great deal of assets offer a solution to get advertising under unity. There are some superb assets, very complete ones. But complete assets are complicated.  
I want to offer something extremely simple (genius is in simplicity isn't it?) and allowing to meet the needs of 90% of the users.
Final Thoughts
Anthony had a tough decision to make. Stick with trading in a leading French bank or follow his indiedev dream. When the timing felt right he took the leap of faith and today he experiences constant growth. 
We would like to thank Anthony for sharing his story with us. It's inspiring and valuable to the mobile developer community.