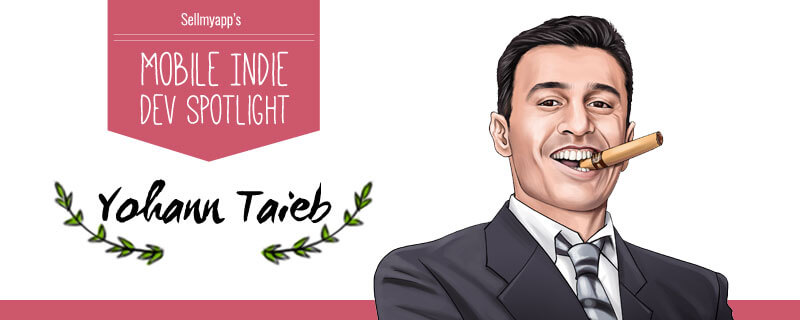 This time in our author spotlight we are excited to bring you a great interview that we conducted with Yohann Taieb. It's full of gems so read it carefully. if you have any questions for Yohann you can feel free to comment on this post and Yohann will happily answer all of your questions.
What's your Favorite coding language Yohann?
My favorite coding language is definitely C Sharp, because it's based on C and C++, which are known and proven to work languages and very easy to use. Java and Swift are very close to C Sharp, so to me they are like cousins of C Sharp. C Sharp also comes with amazing frameworks, that's the .NET Framework from Microsoft. It's a very solid, proven to work, stable framework. When it comes to coding, I have at least 15-20 years of experience.
When did you join the mobile development industry?
I've joined the mobile development industry in 2008, after the second generation of iPhones, and it's been a blast since. I've tried multiple different platforms, not just the IOS, but obviously the Android and Windows phones, and also Apple watches, the Pebble watch, Android watches and the Apple TV.
What do you/your company do today?
In my company we train and we help people get into the mobile app development, or just in the app development all together, especially also in the game development by teaching them quick and simple ways to get an app coded, reskinned and published to the major App stores.
We have 3 full-time employees and then we have lots of outsourcing here and there. Lots of people from Latin America, India and Philippines are working for us as well, but part-time, like VAs type of people. And the business is mostly about educating people and getting people to create their own apps and also create a sustainable business out of body build and not just build for the sake of building or just for hobby, but for the sake of doing what you love and keeping doing what you love by making money on this. 
What was one of the biggest challenges you had during the time of your business? And what did you do to overcome it?
The biggest challenge at the beginning was to get apps and create apps in a short amount of time with little budget. So, at the beginning, the apps that we used to make would take about a year and we had 3-5 people working on them, so there was totally some kind of bargain, or a challenge, and it was a gamble in a sense that we did not know if the app we were making will work or not. So, that was our main challenge. It was basically 'Make it or Break it' type of thing, until the day we understood how app reskinning would work and how it could take the best out of reusing components.
What would you recommend to new app publishers? What should be their focus on for 2016? 
New app publishers cannot just get in and beat people that have been in the industry for 3, 4 or 5 years, so there is a lot of competition, because the market is already a lot more mature, it's already been 6-7 years. So, if they want to succeed, they should learn from people that are already making it there, or listen to my podcast 'The Mobile App Flipping' podcast that has lots of valuable ideas on how to make it and which mistakes to avoid.
I would also tell them to do what others have done already – take source codes that are proven to work, especially the Flappy Bird's source code and try from scratch to make an app out of this in no time and try to do a few of them, especially on IOS.
And try to understand the whole process – not just the coding process, but also the whole development process, understand the whole industry – what works, what doesn't, where is the money and where there is no money also, because there are places where you have lots of done under no money, whereas you have other types of audiences, where you have little to average number of downloads, but these are paying customers and that's what people should be focusing on. 
Let me summarize this for our readers to easily digest
Yohann is emphasizing the drastic change that occurred in the industry from the time that he started getting into mobile apps all the way to where we are now. If you are a beginner one of the best practices is to start with a good and easy source code and don't expect to make your first million.
The main thing is that your first source code can teach you a lot about how to submit , launch and market your app and will provide you with experience that no blog post or guide will teach you. We have one adorable code to start with which is quite simple and is made by a highly supportive author.
It is worth looking into Bobo the amazing bird!
Tell our readers a bit more about Where there's money and where there isn't much money. Can you give an example for markets with a lot of downloads and low/no revenue?
Definitely, the casual gaming, when you write trends such as Tower Dash, or any of those quick games that you are going to play. You can get lots of downloads and what's going to happen is that people are only going to play for a few minutes and they are not going to buy in-app purchases or anything inside to remove ads or anything like that, so there is not going to be much revenues.
So where is the money? which niches would be more recommended to focus on?
For example, if you can do some reskinning in the medical field, that's definitely going to work, because less people are going to download your app definitely, but when it's something that has to do with maybe getting more information about a certain disease or sickness, or a specific medical condition, people are willing to spend top dollars to get more information on these.
Then also you can have word search, that's a good one also when you can make Word Search Puzzles. Usually it's easy to reskin, almost no graphics and when it's really well-targeted specifically to find a specific movie or a specific genre, then they are going to download your game and they will play the game for a long time. Now, this doesn't mean that these guys will pay for the in-app purchases, but you can make money on the long-term, because there is a lot of user attention.
I will expand a bit more to our readers about using the word puzzle games method you suggested
So Basically what Yohann is suggesting is that you can target many different sub niches with games like word puzzle source codes and Quiz source codes also qualify for this category since they can be modified and fitted into a sub niche. for an example a specific celebrity quiz. or when a new trendy movie comes out like star wars one could create a words puzzle for that wave of trend and by that achieve rankings in the appstore, create a game that invites the user to come again and again and continue solving the riddles.
This method will also work for example for people who have their own celebrity website or a niche website that covers a certain topic. this practice can also be used to gain downloads to that app using the traffic on that website.
Our recommended word puzzle game is word search puzzle by Marius Rott, The codes are fitted to the latest version of iOS 9.2.x and are of high quality. Marius is also a professional and highly responsive author.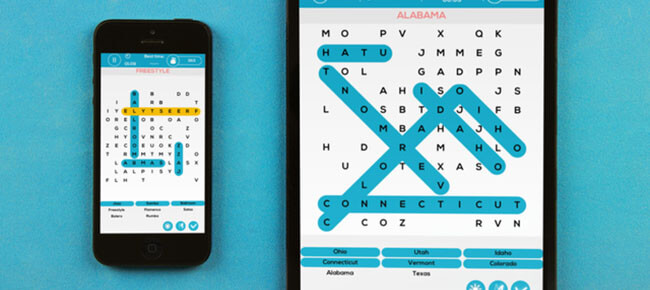 What would you recommend to new development companies entering the mobile market?
It's very similar to what I've said earlier, which is to understand the market, know what the market is, start with the low budget, but don't be afraid to spend money and don't be afraid to not try to learn by re-doing what others have done, but by things that others have done that are proven to have been successful and build on top of this. Definitely don't try to build from scratch. There is so much out there already done for you – re-use what's already there. 
Can you give an example for a good way you have used app reskinning and managed to achieve success?
Yes, definitely – word search games. That's given, it's easy to make money there when you target specific movies or specific celebrities. That is one way and another way is some very specific puzzles like 'Unblock Me'. I have successfully reskinned it 3 or 4 times and it didn't fail one time; every time the downloads were huge.
Let me explain to the readers about Unblock me
Unblock me, like many other casual puzzle games is highly addictive. similar to the great success of 2048 and threes it works on a concept where you have to move a set of tiles in order to release a trapped tile and extract it toward the exit of the level. We have two excellent source codes for this purpose. 
Unblock me source code by Le Thanh Hai
Unblock me with Admob & Chartboost by Genius software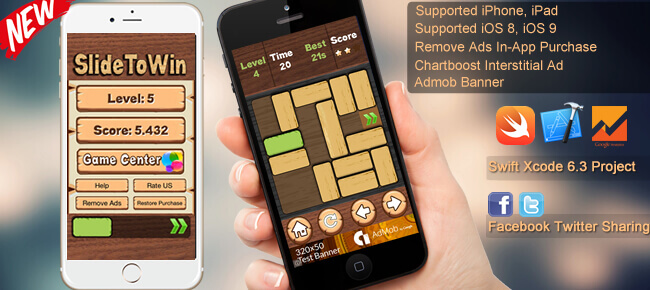 If you could travel back in time and talk to the "beginner you", which mistake would you warn yourself from?
Definitely avoid spending too much time, energy and money on things that other people may already have done. Try to re-use components and also focus on marketing and building the community, or building an audience or an e-mail list of people that like a certain category or certain niche and an audience that share common interest and build on that. 
What is the future of mobile?
This question makes sense, but also people have to understand that mobile means a lot of things at the same time and almost nothing. By mobile people think about smartphones which is not completely true – Apple watches, any mobile wear works as well, so you have to think about Internet, of things like Virtual reality, Augmented reality, all these new markets that are built within the Mobile market. So, anything that is small and has technology inside of it. That's where the future is, so keep looking at Augmented reality – Oculus Rift, Samsung VR, Magic Leap and things like this.
In Summary
Yohann shared with us some interesting insights about his path, how he started his way from coding long before the mobile era all the way to successfully publishing apps on the appstore, as well as some excellent tips about practices that served him well.
First of all I would like to thank you Yohann for sharing with us some of the secret ingredients of your success, this is highly appreciated and I am confident it will spark some inspiration and ideas in our readers minds.
Do you have any questions for Yohann?
Feel free to ask anything by commenting on this post. Yohann will happily explain more and answer any of your questions.
Yohann is also offering Elite iOS training on his website https://www.iosonlinecourses.com/
So any of you that are interested in learning iOS with Yohann you know where to go.