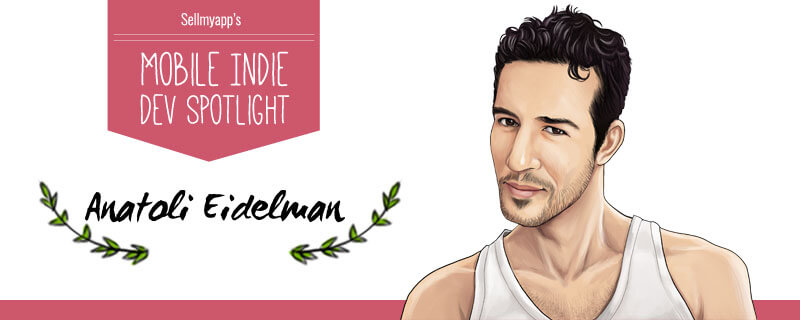 Anatoli Eidelman reveals precious information on how he still makes crazy ECPM'S today from casino games source code and how you can do it yourself as well.
He is an inspiring apprepreneur which a unique approach and dedication to the business. And he has no knowledge in coding whatsoever. This still didn't hold him back from building an amazing business. So keep reading!
Anatoli when did you join the mobile development industry? 
I joined mobile industry during 2014 after I decided to quit my daily job and look for something that I can make on my own. I checked many options on the internet from how to make a business on Ebay all the way to different affiliate programs.
In the end I found an online course of some Israeli guy who claims to create apps without any knowledge in coding, it looked pretty reliable so I ended up paying him around 1000$ for his online course. 
Today I think it's a crazy price , but looking back it made me committed to learn and invest the time and energy needed to build my business
What do you and your company do today? 
Today I have a variety of services that my business is offering including : App reskinning, Aso, App Video Preview services , Trainings & Online courses for entrepreneurs and I am working on several more modules to expand my services.
My company name is AskTolik , all of the employees in my company are basically freelancers. I have an Italian guy named Dario Alberti who works with me for long time. He is charge of sales as well as managing the ASO projects.
My personal VA fysal mehad who works with from the very first days of my business is my "right hand", we have very good partnership with leading a software company in Pakistan Called Regexsoft lead by mobeen Afzal.
In total I pay dozens of people on a monthly basis who work from home in their free time and I hope all of them enjoy working with me as much as I do with them. I feel blessed to have such a good team and people surrounding me.
Tell the readers about one of the biggest challenges you had during the time of your business? And what did you do to overcome it? 
The biggest challenge was always to be one step before all of the rest. I find myself always running new experiments and testing them on the app stores. One of the hardest days was when apple or google suspended one of my accounts,  it's really not a nice experience, but I learned how to split my risks better later on.
What was the biggest success moment that you can remember in your business? tell the readers how it happened and how did you feel about it. 
I think my best success moment was uploading my first app to the app store  without having any knowledge. It took me 3 months of work with 3-4 different developers and today it takes me one day to  make the same app using a simple reskin. When I started I always felt highly inspired and I invested in the first month 15-17 daily hours to learn and work 7 days a week!
What would you recommend to new app publishers? What should be their focus on for 2016?
First of all many people say that "reskinning is dead" that isn't true! Today you just need to do more and create better games from the source codes you buy. It's not like it was in 2014 when every kid could make money and downloads with the lowest quality games and that's actually a good thing. 
Second thing that I hear many people say is that "ASO doesn't work" the only thing I can say about that is: ASO works very well!
Take a look at only one example below on how I promoted an app organically using only ASO techniques: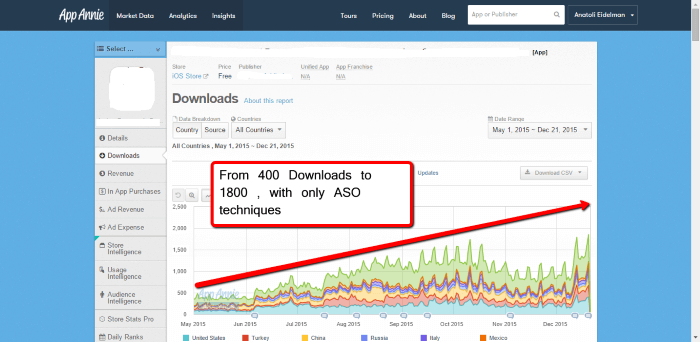 I am offering to all sellmyapp readers a discount of 90% for teaching anyone who wants to learn how to implement ASO in a highly effective way. You can use the link here To grab your special discount.
I recommend in general to make casino style games because they have an amazing ECPM and with the right knowledge you can reach an ECPM of 100$ for IOS Games and an ECPM of 50$ in Google Play games.
Check out my Chartboost ECPM reports: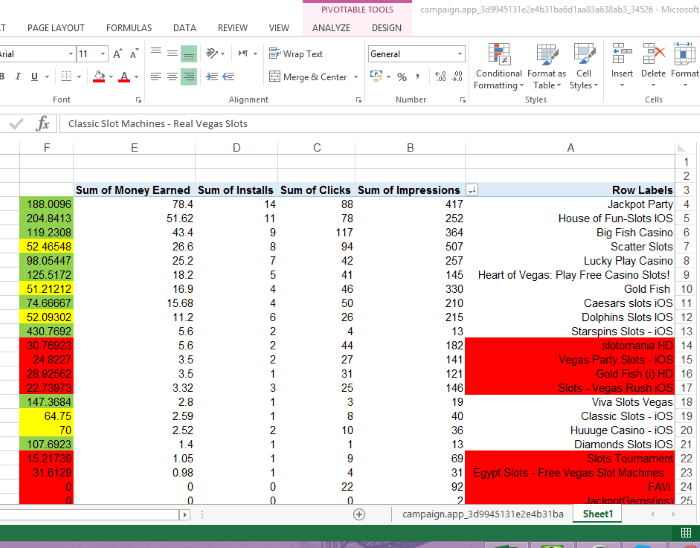 What would you recommend to new development companies entering the mobile market?
When you start thinking about your first game, you have to create something simple and quick.
There is no need to make a game for 50,000$ because in most of the cases your first game is going to fail and with a small game you learn so much already that it's better not to go "ALL IN" in your first apps.
what is the future of mobile?
The future of the mobile market is amazing , people will not stop using mobile phones and will not stop playing games and more new markets are opening and growing every year!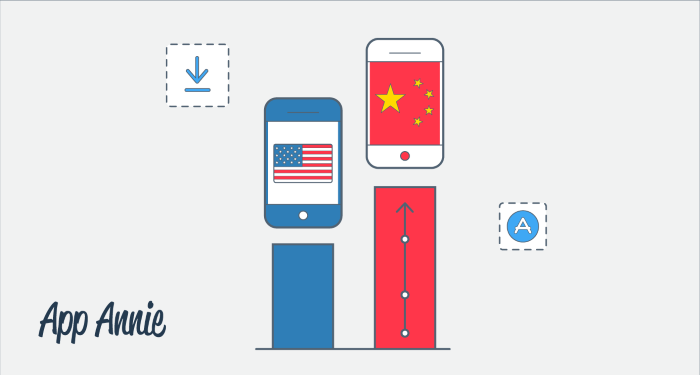 This is what happened so far with countries like :Brazil, Russia, India and China. That's a huge amount of people that are growing in mobile phones rapidly , I read recently in app annie a report that shows China just passed the US in Downloads, I think that's crazy!
Besides of providing services and teaching how many apps do you have in your portfolio today?
Today I have in my online private portfolios between 30-40 apps , but I have even more apps in partnerships with other developers in many different accounts and I also sell some apps every month so the number is changing all the time.
In general I have already created more than 1000 apps in last 2 years for myself and customers. Some apps reach the top charts as well.
Our best app was flying Bieber (Justin Bieber parody) flappy game style – it made 40,000 downloads per day and today it's not online anymore because of a copyright issue , but we still managed to make 1,000,000 downloads in the first month! In general all of my portfolios made around 10 Million downloads in last 2 years.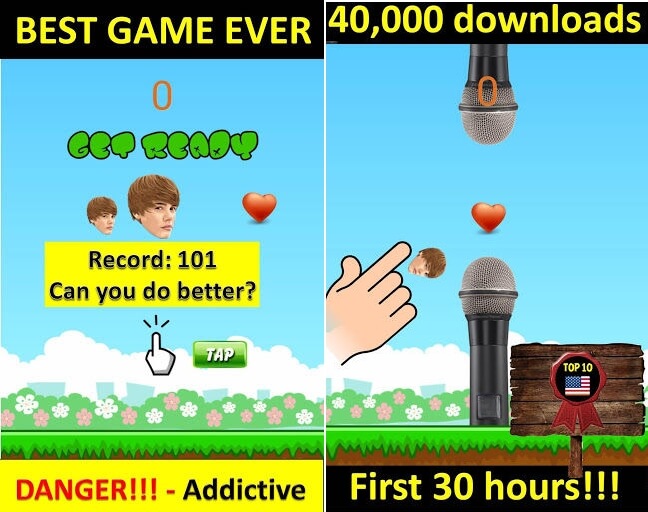 So What types of apps do you find to have worked the best for you and generated the highest ECPM?
It's easy to say, Casino games makes the highest ECPM. With right knowledge you can get amazing results like $100 ECPM and even more in ad networks like Chartboost and Applovin , it's all about choosing the right popular topics and getting the right players who convert best in your app.

In my Chartboost course that I mentioned earlier I teach how to reach these goals. Today we A lot of Casino game reskins for our clients.
Anatoli let me explain a bit more about casino apps for our readers
There are mainly 3 types of themes that are the most common in the market. First one is a multi-game casino style source code, it usually contains several games in it to give the player several casino games to play in one app.
These codes are usually bigger and the average person can't reskin them (even though it completely can worth you a while as Anatoli shows us!)
Slot machines source code
Slot machines are the most profitable game in the entire gambling niche. They are fun and fast to play and there are many niches one can reskin for. The production time isn't long, it can take several days to reskin if you have the right team working with you.
One of the best source codes for slots, that took a lot of hard work by it's original author to recode if for the needs of people who wants to reskin it fast is without a doubt secret chest slots.
So what makes it so popular you ask?
• It's size is only 64 MB yet it can still have HD graphics in the final produce
• It is 100% lag free even if you try to stop the spin rapidly
• It has very good in app purchases features
• It has also ad placements that convert very well
• It has great gameplay!
• It's Multi license is not expensive compared to the value you get
Secret chest slots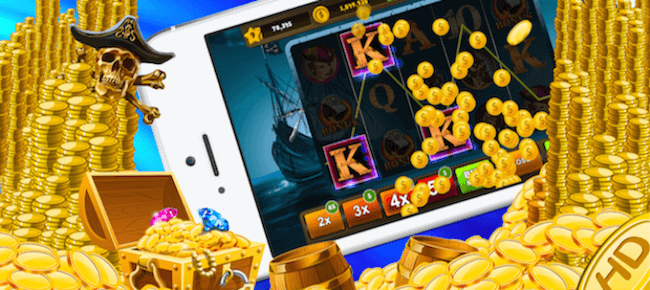 See all the specs and the demo here
Poker source code
Poker is a slightly different niche but it's still huge. Many people wonder if there is still room in the market for more poker rooms. There is most certainly is!
The market today can be highly localized and depending on the country you choose to operate on or your access to an existing community (a website, a big facebook page etc.) you can start your own poker app.
iOS POKER – Pro Edition
Why do we recommend it? Because it is the best and actually the only complete poker source code with both client & server side and ready to use source code on the market.
The quality is as high as it gets. It works perfectly on all iphones & ipads and it is fully fitted with all the features you need.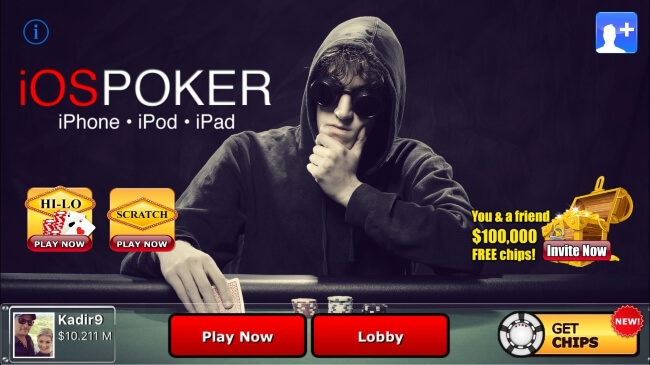 See all the specs and the demo here
Do you have apps that have many downloads but low revenue? Can you share your insights about that? And why do you think it makes low ECPM even though that it has a lot of downloads?
Yes also I have many games with many installs but low revenue , and it's very easy to explain. It usually  depends on 5 main factors:
• The ad networks that you use and how they pay (CPI,CPC,CPM)
• The placement of the ads
• The type of ad (video,banner,interstal ad)
• How many people click on the ad by mistake
• The Topic of the game
• The Theme of the game
Now for example we have our best source code jumpy ball. That game is a  one touch game and the goal is simply to make the best score. It's a very quick game and players can start playing in just a few seconds again and again.
We place our ads after each game ends in order for the player to play again he must click on the screen to play and sometimes ends up clicking on the ad by mistake.
Yes it's annoying but it makes amazing CTR (Click Rate) in Admob and because Admob pay per clicks , that game generates 10$-15$ ECPM in the US for example and sometimes even more with popup ads
Check it out:

That's a good option for CPC models where the game topic is not really so important and the best ad network to use in this case is Admob because they have a great fill rate and they work mainly on CPC (Cost per Click)  which delivers great results.
Another option is to advertise with ad networks like Applovin and Chartboost. They work mainly on CPI (Cost per Install) which means we get paid only per install and some games are willing to pay more than $10 per install!
I remember 1 year ago a game called "Game of War" paid 21$ per install!!! Today from my experience the best payment per install apps are casino games and strategy games.
What you need to do as a  developer is to create a similar style of games that is close to the theme you are targeting and enjoy from amazing conversion rates.

Now all you need to do is choosing the right topic and start getting those downloads! 
Allow me to give an example to one great strategy game that is highly popular as well
There are many strategy games out there. most of them can be a bit costly to Reskin but if you have some budget, investing in a strategy game can be very beneficial. besides targeting niches for ECPM you can make some very good in app purchases revenue from a strategy game.
We recommend to take a look that one of the best sellers we have on sell my app for that category, which is called Defense of greece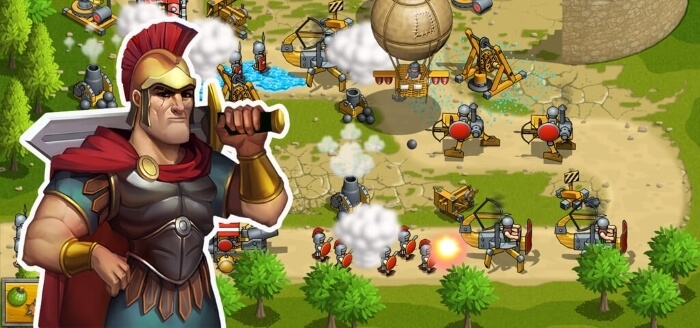 See all the specs and the demo here
Some of it's great features are :
Based on cocos2d-x-3.4
Supports many platforms: iOS 9.2.x, Android, OS X
Easy balanced units and levels
Additional features on the levels – desant landing, deforestation, and other objects
Game is optimised for old devices
Two premium currencies – Gems and Gold
Chartboost, AdMob, AdBuddiz, AdColony, AppgratisBatch, UnityAds, Flurry, Tapjoy Offerwall, GooglePlayServices
Easy support for more languages, switch built-in game
Can you share with our readers as an apprepenuer what is a realistic aim of monthly income a dedicated person can make with publishing apps?
I will answer what I know the truth is – It's unlimited if you have the right knowledge and right team to execute your plans. Everything depends on the amount of time and efforts you are willing to invest.
Do you do any other types of Marketing except for ASO? 
ASO from my point of view includes several activities such as app reviews , screenshots , icons and all elements inside the app , I Don't use external marketing methods for reskinned apps , but for high level apps it's needed for sure. The key is to find your niche market and focus on getting the best results.
Buy Downloads
You can buy downloads from different providers for 0.25$-0.5$ and if your app makes less revenue per user you are most likely to lose. I personally buy downloads with Chartboost since it's very easy and I show how I do it in my course as well.
Blast a press release
You can distribute a press release for your app and in the day of launch use one of press release agencies like Webwire and let people know about your app. It can be great for your app ASO as well even if you don't get downloads directly from it. Find somebody who writes press releases. You can find in fiverr for 10-15$ in descent quality.
Build a mini site for your app
Build web page like this one for example. It's good for your ASO and also gives direct players who are looking for your app a direct way to find it. 
Submit your app to app review sites
You can use the list of 267 app review sites on sellmyapp. Write some eye catching letter and give your VA or someone else to submit if for you. If you are on your own, just do it day by day until you finish covering the largest number of relevant sites.
Combining all of these tools together can give you good results depending on your topic and the market you are optimizing for.
In app purchases VS ads income. What do you prefer? If you can indicate from your income roughly in percentage how much of it is from ads and how much is from in app purchases?
Again it really depends on the type of game we are talking about. reskinned games make most of the time 95% from ads.
Good reskins (customized games with more unique features) tend to be more 50%-50%. If you have a high quality app I would prefer to focus revenue from IAP. 
Amazon just lately released a new option for developers to make money only from the time a player spent inside a game. It's call Amazon Underground and you are basically paid 0.002$ per minute. For making money with this feature you need really good games. 
If I had a budget to reskin only one game that needed to generate income which kind of game would you recommend me to start with? 
One word! Casino Game , Ohh it's 2 words :)
Final Thoughts
Anatoli blew our minds off when he decided to step forward and reveal inside information about his earnings and ECPM's. A true professional is never afraid to expose himself simply because he knows there is plenty of room for everyone in the industry. We are deeply grateful for this interview. I am sure it is a huge eye opener for anyone who was wondering how you could still make good revenue in today's competitive market.
Anatoli showed us without a doubt that Casino style apps and slots machines source codes are an excellent choice for monetization as well as strategy games like defense of greece which we showed earlier in the post.
Anatoli is the author of asktolik where he offers his courses and extra services for indie devs.
Do you have any questions for Anatoli? just comment below and he will answer anything you would like to know!