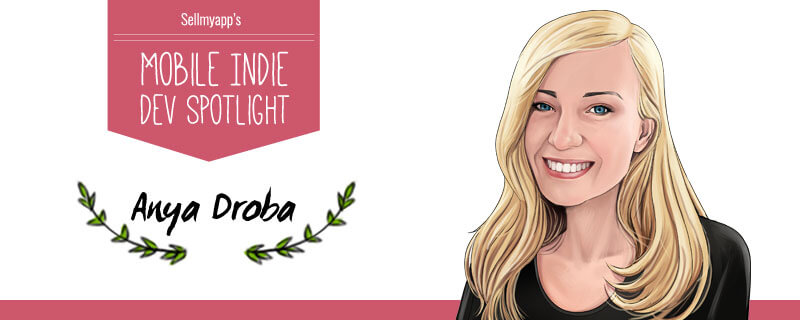 Anya shares an exciting story. A story of taking the leap of faith and going Indie. Many developers face this dilemma and many of them keep their day jobs because they are too afraid to take the risk.
Anya and her husband Sergey decided to take their love for games to the next level and build their own game engines. the result rewarded them more than they could imagine and changed their lives forever.
Anya when did you join the mobile development industry?
We have been creating mobile games and engines since 2011.
Games are our passion since childhood. In Russia, it was not easy in the past to get your hands on some good games. But that didn't stop us from finding our way.
We owe great thanks to the Chinese market, which presented it's console to us. Back then we had a game console called Dandy (analogue NES).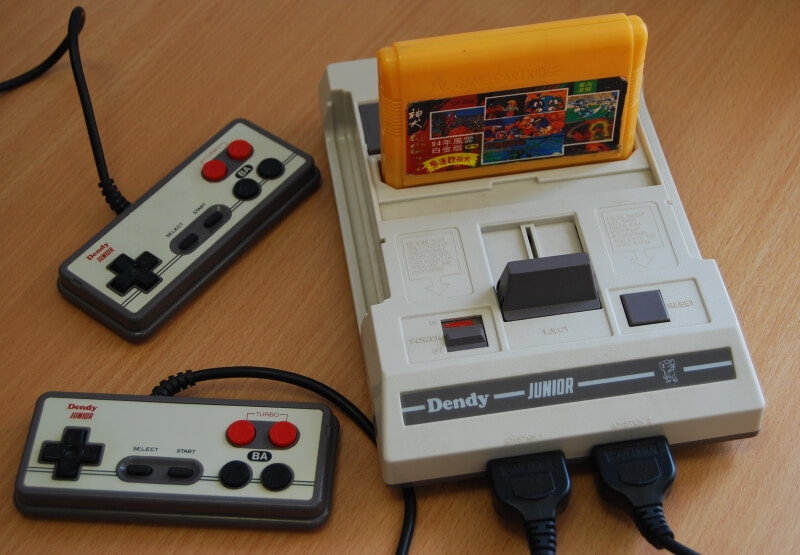 image source – Wikipedia
We could play pirated versions of popular games. Later things became much easier, when the Sega, Sony, Play Station and personal computers arrived. We played all the games we could get our hands on.
5 years ago we didn't imagine that developing games was a path we could take. Sergey my husband programmed slot machines in his youth. But then he had to take a fulltime job and the idea of creating games was abandoned.
But our passion for games not never left us. And so the day had finally came and we decided to say "why not?!.. We have all the skills needed for the task." The first game that we created was a brick breaker called "Call of Honey".

Image source : call of honey
It was a game about a Bear who wants to save his little babies and also lick delicious honey.  This was the first game we worked on together and it was a great experience for us. Later on we sold that game and continued on our journey. 
What does your studio do today?
Today, we are working on our new project. Our new and improved Jelly Garden match 3 project with fruit characters and new game mechanics. it will be available soon for purchase. We always try to innovate with each version of our project and increase the quality of the game. A lot is based on feedback that we got from people who purchased our last versions.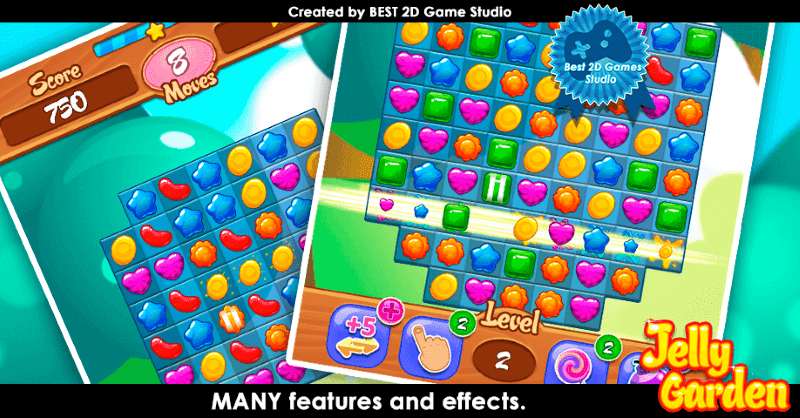 how many people are you in the studio? And what is your role? 
Our studio consists of two people, me and my husband Sergey. I'm creating arts for our games, interface and level design. Sergey is in charge of programming and effects design. I am also learning the basics of programming and soon I will be able to  help with coding as well :)
What was one of the biggest challenges you had during the time of your business? And what did you do to overcome it?
One of the hardest part of our work, is piracy. There are many times when people are trying to sell our engines on the internet without our knowledge and in other cases our codes are being downloaded via illegal torrents for free.
We are constantly monitoring the internet and prosecute these people. Web sites are happy to get in contact and ban illegal sellers. We always pursue justice with it :)
But still it is very disappointing! We put our hearts and souls into our games, try to fully satisfy our customers, and then someone just finds our games in a pirated torrent and then tries to sell it and earn money for our hard work.
Sometimes we get e-mails asking for help and support in implementing and customizing the project, but we always ask for a proof of purchase, and we follow this practice diligently. In some cases after this request for proof of purchase the person disappears…
These people never receive support from us :)
What is the best source code you have created?
That's of course Jelly Garden. Everybody loves candy, jelly and berries. And the game comes in a classic match 3 style. There is high demand for this type of engine. The quality of it is also superior to our previous engines. 
 
We created it together with our buyers. At first it was just a game editor, but as requests from our customers starting coming in, we built advertising, Facebook sharing and a Rate us feature. 
These changes did not affect the final cost of the source code. Everything was done for free, for the benefit of our customers.
All of our future games will be in the same quality as Jelly Garden or even better :)
Why did you create that source code? What inspired you?
We knew how to make games, and we wanted to help other people to do it with ease. We created our projects so that the end buyer will spend the minimum amount of time needed to setup and launch the project.
We created a strong engine, user-friendly editor, and added an extra detailed documentation file.
We are dedicated to provide excellent support to each and every customer. Be sure, that we will help you understand the project and how to publish it, We like to help people fulfill their dreams.
 
We receive many thank you letters, in which customers praise our engine. But most of all they appreciate that we respond to the letter, even on weekends and holidays. They write something like this: "You are great! Your code is a wonderful, but to support the weekends and holidays, that's cool!"
What was the biggest success moment that you can remember in your business? tell the readers how it happened and how did you feel about it.
Perhaps this was the moment when we realized that our work is very important for many people. At first I drew some graphics for games and sold it in various online stores, it was very nice when people buy it, and especially when they provide great feedback.
 
My art was selling about 1 copy per day (one copy was sold for $5!) One day we just decided to try to do something bigger and created Bubble Shooter.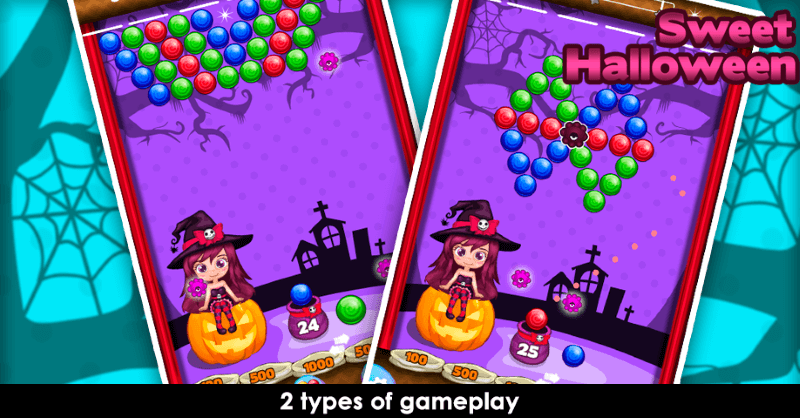 On the release date, we made 20 sales and That was incredible. Then we realized that there is a demand and it was now clear what we have to do in the near future. Nothing pushes us to develop and create new projects, like the love and gratitude we receive from customers!
What would you recommend to new app publishers? What should be their focus on for 2016? 
Without programming skills it's hard to start making games. Fortunately today there are stores like Sell My App to help anyone who wishes to make a game, even without programming skills. 
This is genius! You can buy source code and you will have a ready game or engine, based on which, you can create the game of your dreams. It will save you a lot of time compared to creating the same game from scratch.
If you really love the game industry it is then necessary that you work in it. Life is too short to spend on unwanted day job, Learn to appreciate your time and act accordingly.
I would recommend new app publishers to think seriously about the quality of their projects and pay respect for each and every customer. Always help everyone who buys the project upon request. Creating a project is only half the story. You need to prove yourself as a responsive seller in order for the buyers to praise you and wait impatiently for your next new projects.
When you are friends with your customers, they will help you to create quality projects, and give plenty of feedback, This is a very important part in our work.
In 2016, I would recommend to make more multiplayer games. Competition or co-flow games type, it's great and exciting!
Bottom lines 
• Create projects that people like
• Build a community
• Make polls
• Consult with friends, close people and test it with them.
• Get feedback and get to work
Especially if you are creating something new!
If you could travel back in time and talk to the "beginner you" which mistake would you warn yourself from?
Aha! I would have recommended myself to have a clear plan for each day during the development of the project. When you work for yourself, there is a feeling of freedom. 
And there are many distractions, such as going to the store in the afternoon or if there's  a good weather just taking a walk around the district. 
This is all great, but if you do not obligate to certain rules and deadlines, the project will stretch endlessly. a couple of months of work can end up becoming a year until your project is done. Understanding these things come with time & experience.
What can the readers expect to see from your studio in the near future?
We are developing a new match 3 engine built on the requests of our customers. This game is in "line style". The game is almost ready, but needs some more time to make everything perfect. It will be worth the wait!
Final thoughts
Anya shared with us an exciting story, a story of a real gamer that decided to take real part in the industry. She and her husband changed their lives by deciding to go Indie. They took a risk and life paid them a favor in the form of success.
It's never too late to join the industry. This is a true and inspiring story about fun, dedication and love for games.
We will surely wait to see the next releases from Best 2D games and would like to thank Anya for sharing this great story with us.
Have you got an amazing story too? Share it with us in the comments. If you have any question for Anya you can comment as well and she will answer gladly!